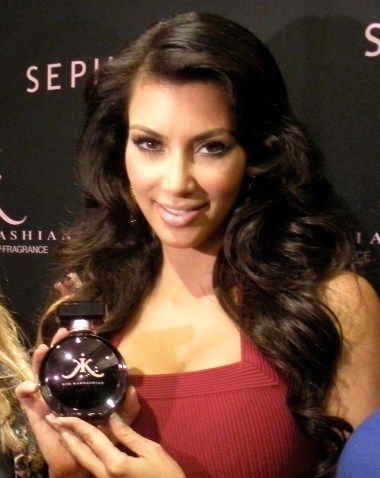 Curvaceous cutie Kim Kardashian said last night that she and her Super Bowl-bound beau have been keeping in low-key during their stay in Miami.
"Whenever my boyfriend Reggie and I are in Miami, it's always about partying and having a good time," she said Thursday night during the party for her new perfume at Sephora.
"We love everything about Miami -- shopping, the beach, the people. But not this week. We have been chilling and laying low.We have to be prepared."
The reality TV starlet and NFL star boyfriend, Reggie Bush, are staying at Fontainebleau but said they're passing up Prime 112 and late-night hot spot LIV in favor of resting up for the big game Sunday.
"I'm part of a team this week," Kardashian said. "Got to stay focused. No matter who wins, Sunday night is when the real partying starts."
The "Keeping Up With the Kardashians" star debuted her new fragrance last night and said it's been a labor of love.
"I worked very hard on my perfume," she said. "I definitely tortured the people at the lab because I wanted to re-do it til I got it just right. Everything from the design of the bottle to exactly what the perfume would smell like I had a part in it.
"I hope girls where this perfume for years," she said.