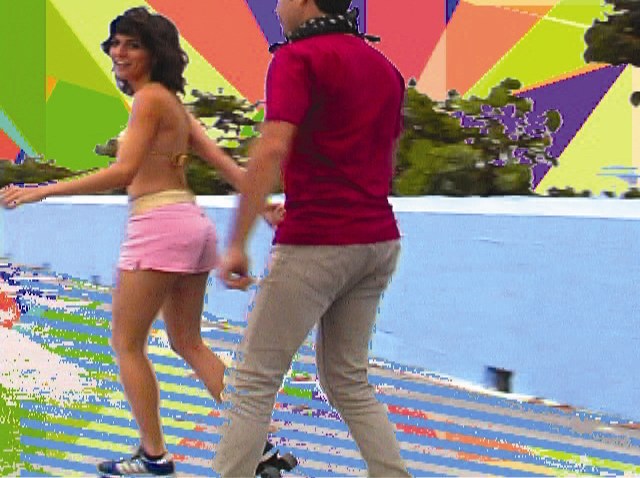 This weekend marks the beginning of Miami's weeklong, extreme cultural overload, a phenomenon known as Art Basel Miami Beach. Throngs of art enthusiasts and party animals will descend upon our swampy, little, beach town to uncover this beast and enjoy all the art, music and fun that surrounds it.

We suggest you start the overwhelming festivities with the Oolite Visual Arts Showcase, an artistic fiesta by locals, about local art. The exhibition will open alongside the Borscht Film Festival, a celebration of quality films by talented, indie, Miami filmmakers.

Presented by the CCCV (Roman numerals for 305, bros), Oolite is showing work inspired and informed by this beautiful city in which we live, but that isn't limited locally in its appeal. The artists are all younger, advertised as under thirty, but more accurately they're under and "around thirty." Whatever their actual age, all of these artists have staying power and represent the real 305. Participating artists include 131 Projects, David Tamargo, Hugo Montoya, Jiae Hwang, Nicholas C. Raftis III, Jillian Mayer, Justin H. Long, TM Sisters, Venessa Monokian and Erik DeLuca.

The doors open at 8 p.m. on Saturday, but since it's Miami and we're always late, you can head over once you're all filmed out after Borscht. The art will entertain as the after-party begins with a DJ set by Miami's own international, musical phenomenon Otto Von Schirach.

The showcase will remain up until December 24 and it takes place at the historic, Burdines-Macy's exhibition space at 22 E. Flagler Street.


Read more local missives by Liz Tracy on her blog,Miami, bro.