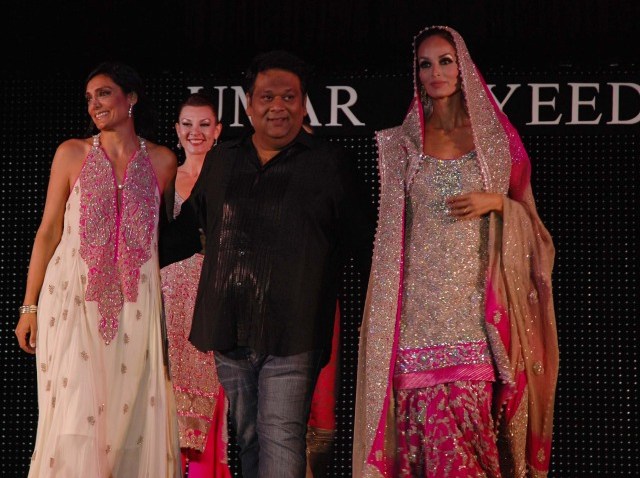 Nicknamed the "Valentino of Pakistan," fashion designer Umar Sayeed says Miami reminds him of home -- in a very good way.
Sayeed was in town to debut his latest haute couture line at Wynwood's Trendy Studios last night.
"The beauty of Miami is that it resonates very well with Karachi," said Sayeed, who was introduced as the main event at the Fashion for Food Relief launch party. "There are a lot of similarities and that's why we chose it for the launch."
He added: "I love Miami for its design flair and laid-back attitude. There is a strong aesthetic sense, the women are smartly dressed and men are casual -- and I really like that.
Sayeed even incorporated the Magic City's flare into his latest "Fusion Line," which also feature his signature kaleidoscope of colors.

"It's all about color and embellishment, everything is very long and flowy," he explained. "The fabrics are all pure silk chiffon. I definitely believe small things make the biggest difference."

Sayeed says we can expect to see more of him and his flowy frocks hitting the Miami runways, and is even in talks to show during Miami Fashion Week this Spring.
And as for living up to his heavy-hitter nickname, Sayeed says he us up for that challenge too.
"Those are big shoes to fill," he admitted. "But it is a great responsibility and I am at a stage of my designing career where I feel I am ready to accept the responsibility."