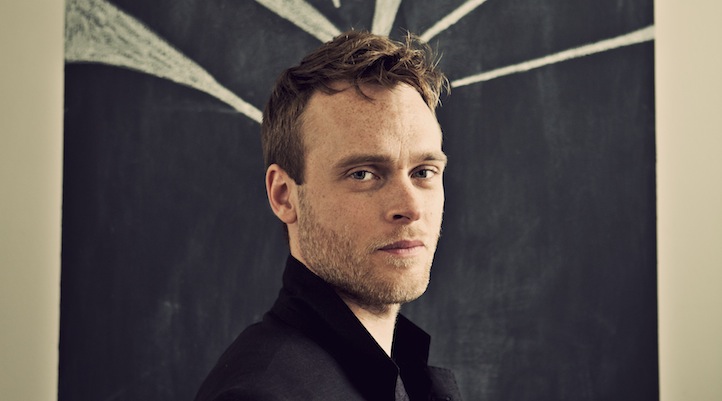 Chris Glover, AKA Penguin Prison, is having as busy a Basel as a Miami native. He performed last night at Overthrow's modern day rave Basel Castle. Tonight, he's taking over Ricochet Lounge with his band at the Perrier, Vice, and Spotify sponsored art concert series.
"It's our first time playing live in Miami, so we're looking forward to it." Glover says. He's no stranger to our town, though he's never played at an Art Basel event before. Miami's a fan of his dance music. He DJed here recently and gained a ton of attention from locals, so it's no surprise that he's back.
Though not an art critic, he enjoys the visual arts. Music is his passion. "Music is something that I know about. I know how to make music, I know how to listen to music," he recognized. He enjoys new acts like Twin Shadow and those signed to DFA.
Though he wrote the song "Don't F**k With My Money" before Occupy Wall Street gained attention, he filmed the video for the song with the protestors. "I was inspired by what was happening and decided to shoot the video down there. And we marched along with them from Zuccotti Park to Times Square. We captured what everyone was doing, all the signs, emotions and energy."
He recognizes how the Internet has affected the development of music, creating new collaborations. "I think music now is really exciting because there's not as many rules or preconceived ideas about genres," he said.
Glover grew up singing his teacher's original gospel music at a professional performing arts school in New York City. He learned the ins and outs of writing and performing. "My music, it's pop, but it has a lot of soulful singing in it. I love harmonies. It rubbed off on me."
You can catch his harmonies tonight, if you can get into the exclusive party at Ricochet. Penguin Prison will perform at 11 p.m., 3250 NE 1st Avenue, Suite #122B.