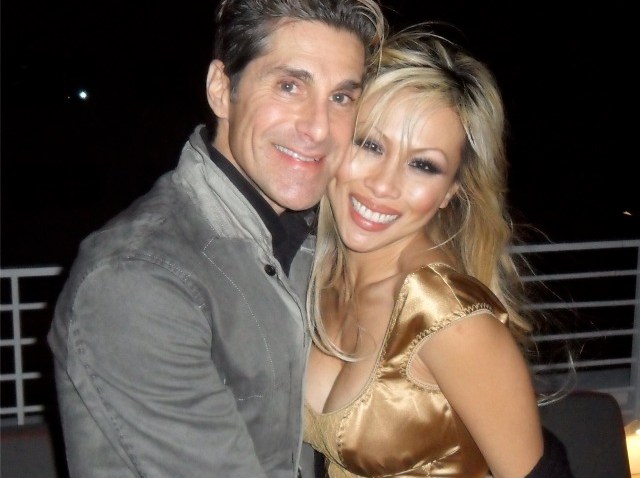 For most viewers of the former VH1 reality show, "Hogan Knows Best," the wrestler Hulk Hogan's subsequent breakup with his wife of 24 years was just another tabloid ending. For Jane's Addiction frontman Perry Farrell it was a valuable lesson on how to make a marriage work.

"[Hogan] was a wrestler for a living," Farrell told Niteside recently. "And then he gets a show with his wife and their lives completely collided for the first time, I think, ever. He had no idea what it was like to go from smashing guys for a living to being at home with his wife all the time. I think it got to him -- and obviously their relationship."
Farrell and his wife, Etty, meanwhile, are rarely apart. That's something he thinks will help their chances while working together on the new E! reality series, "Married to Rock."
"We have been on a bus together since '97 and have always worked together, so it's nothing new for us."

"Married to Rock" also features Susan Holmes and former Guns 'N Roses bassist Duff McKagan, and Josie and Steve Stevens, Billy Idol's longtime guitarist, among other rocker couples.
Etty Farrell is determined to enter the reality genre as clear-eyed as possible.

"The show says it's reality, but it's only a facade of what our lives really are," she said. "It's a little part of our lives. It's 22 minutes a week split between four women, so it's only a very, very small piece of what my life is like."

And like most unscripted programs, entertainment value is always the bottom line. For the Farrells that's fine, as long as it's not the final act in the ongoing show of their lives.
"It's not our final destination," Perry Farrell said. "At the end of the day, we're having fun."