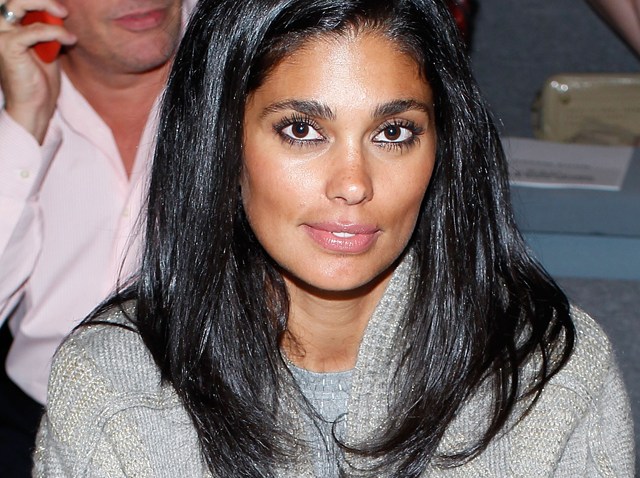 Rachel Roy was at Macy's in Dadeland Mall this Saturday to promote the fall collection for her more budget-friendly line, Rachel Rachel Roy. We got to chat with the young designer about everything from her inspiration behind the collection to where she shops for when in town.

What was the inspiration behind this collection?
The story line is about a boy who is obsessed with a girl. It has the same sensibility of my other line, but this one is trendy, a bit bolder and infuses a lot more color.
There doesn't seem to be one theme. Especially with all the fun prints. Everything from animal to geometric to paint splashes. Is there a reason for this?
This collection is really about balance. Women wear so many hats every day. I created this line to show that. There's something for each woman, whether they are working or being a mom.
How do you come up with the names for your creations?
I really enjoy the creative part of designing. I have a lot of young and talented people with great ideas working with me and we sit and talk about what we would want to wear and we come up with ideas that way.
I like how you combined the Faux Minx Shaved Vest with a striped skirt. I would've never thought they'd match, but they complement each other. Any advice for mixing and matching?
I don't like wearing just one label. I don't like wearing everything that is expensive. I like mixing different brands that are expensive and inexpensive. I think that it shows a woman has great taste when they can do that.

Have you been to Miami before? If so, what do you like about it?
I'm always here. I love the culture. I love the weather. It's so good here. I'm from Northern California so it reminds me of home. I like being a beach bum and seeing the horizon here. It's about balance.

Are there any shopping spots or boutiques you like to visit in Miami?
Well, I love doing vintage shopping when I'm in town. There's some great stuff here. As far as boutiques, I know my daughter wants to visit DASH, so we'll be going there.