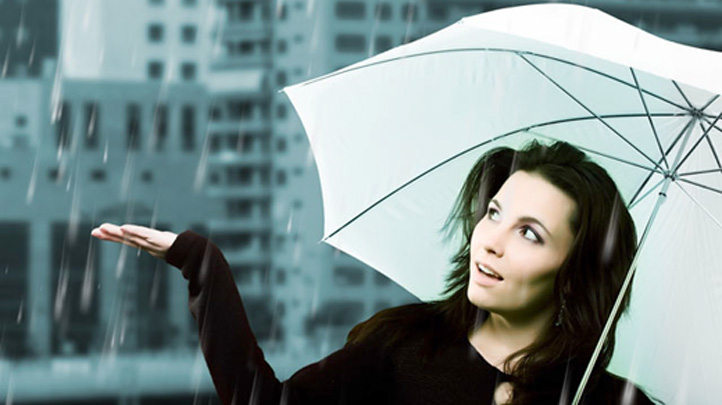 It's not unusual to see rains somewhere in South Florida each day of the rainy season. What is unusual of late is how the rain appears to be everywhere: with the atmosphere over Florida very moist and unstable, about an inch of precipitation has accumulated each day this week. Steering currents have been pushing the thundershowers from west to east, seemingly bringing several waves of rain out of the Everglades and into the metro area each midday and afternoon.
Fortunately, these rains are finally starting to put a dent in the drought that's been affecting South Florida since 2010. The severity of the drought has been downgraded from "extreme" to "moderate" for some portions of Miami-Dade County, and lessened in Broward from "exceptional" to "extreme."
Perhaps of greater interest is the potential side benefit of the west-to-east steering currents that have been guiding the thunderstorms towards Florida's east coast. This is definitely a departure from normal for the heart of summer in our part of the world, when typically the easterly trade winds make an incursion into the Keys and the southern tip of the state. A huge dip in the jet stream along the east coast of North America has shifted winds throughout a deep layer of the atmosphere. This pattern could last through the end of the month, according to some long-range computer forecast models.
If this dip in the jet stream, known as a trough of low pressure, persists through August, there's a good chance that tropical storms and hurricanes attempting to reach the east coast of the United States will turn out to sea before becoming a serious threat. The unusual steering currents would, in essence, work as a 'deflector-shield' keeping Florida's east coast, and possibly the Carolinas and New England, protected from storms.
Weather patterns are not permanent, and the peak of hurricane season isn't until September for the Atlantic and October for Florida. So we will still need to remain alert. But it would be nice if we could keep hurricanes away at least through August.