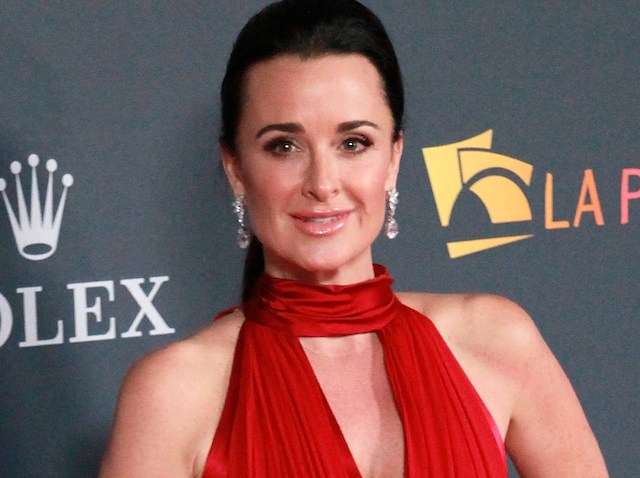 For any fan of the Bravo hit Real Housewives of Beverly Hills, you watched the ladies during their second season as they dealt with drama, dating, divorce and even death. Usually at the center of it all was breakout star and aunt to Paris Hilton, Kyle Richards.

If you have ever wanted to know what it is really like to be Mrs. Richards, you can head to your local bookstore and purchase her newest memoir, "Life Is Not a Reality Show: Keeping It Real With the Housewife Who Does It All." There you can find her best advice on everything from how to snag the perfect husband to getting her fabulous hair. But what we really wanted to know was the truth on all the rumors we had been hearing about her and her castmates. And we couldn't wait till their reunion that airs this Monday, So we headed to Alene Too in Boca Raton and asked her everything we wanted to know.

Niteside: Is there one chapter from your book that you're most proud of?
Kyle Richards: I wrote it as a manual for my daughters. I think over all, what I want woman to take away from it is to have confidence. It is the most important thing you can have in a relationship, in business or anything you do.

As a fan, it seemed like season two was pretty hard for you.
Oh, it definitely was difficult. We could have never anticipated some of the things that transpired. It was a very challenging season for me. A very emotional season for me. I cried so many times its kind of mortifying. But it's hard! Cameras there or not, its very hard to hide my feelings.
Do you ever regret being on the show?
I regret it a lot of times. There is also a lot of fun that comes with it. Like today: I am here in Boca and getting a lot of great response from my book. I wouldn't have this platform if not for the show, so there are good things that come from it.

It has to be hard to have the world know your business.
It is – especially the stuff with my sister.

How is your sister, Kim Richards?
She is doing really well. She is healthy, strong, happy, very positive and moving forward.

What about the rumor from RadarOnline.com that Camille Grammer won't be coming back to the show?
I just had dinner with Camille the other night! There are a lot of false rumors on there, by the way. They say we aren't all friends; we all went to dinner after my book signing in Los Angeles. That is when I spoke to Camille and she said she was sitting down with someone and mentioned she hadn't been approached yet. The reason is because there hasn't been an official pick up yet. One can assume things because the ratings are the highest they have ever been, but they haven't picked it up yet. That is the only reason she thought that.

So regards to RadarOnline.com's reports, you are indeed friends with these ladies?
I read that and was like, "What are you talking about?" I am friends with all of these woman. I had some of them over for Christmas. We take our kids trick-or-treating together. Some are closer than others, sometimes we flip around a little bit and sometimes we aren't talking to one another. But we are all friends.

What can fans expect from the three part reunion this Monday?
It was really hard. We are really sensitive and being honest to a girl who is highly sensitive doesn't always work out too well. You are also rehashing things that were put to bed six months ago. In the beginning we are all happy, and by the end of the day there are a few not talking to one another.