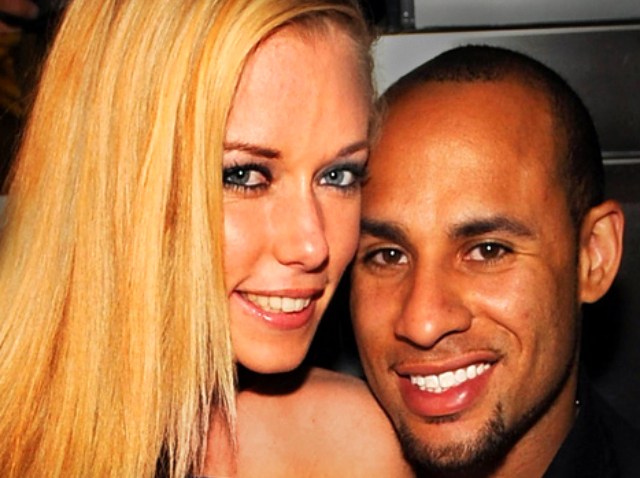 Playboy bunny turned reality starlet Kendra Wilkinson said she and football playing hubby Hank Baskett are mulling having a second child -- maybe as soon as next summer.
"I'm not pregnant -- well, not yet," the buxom blonde new mom told Niteside during a stay in Miami over the weekend. "We're thinking next summer for baby No. 2. My son is about to crawl; when that happens, life for us will be over."
Wilkinson, who was in Miami Beach over the weekend at the Lifestyle Retreat Lounge at the Gansevoort Hotel, is out and about promoting her new memoir "Sliding Into Home."
"My whole life is in this book. You would think, what does a 25 year old have to offer? I wanted to write it not just to tell all, but to put an inspirational twist to all have I have been through," she said.
She said the greatest difficulty when writing the book was thinking how the tome would be received by Playboy kingpin Hugh Hefner.

"That was the hardest part about writing the book: What would have Hef say?" she confessed to Niteside. "I was really scared about that. And finally, he emailed me saying congratulations and he tweeted out to the world that it couldn't be a more accurate book."

She added, "A lot of girls have written things out of anger, jealously or rage, but I wrote because it's part of my story. And he is nothing but a best friend to me. I would never try to do anything to hurt him."

And for anyone currently looking into being the next Kendra or Snooki, the starlet has some words of wisdom,

"I got a reality show because of who I am, I got to stay myself, I didn't change into anyone. They think they have to be crazy or someone else to be on a reality show. Its hard, you just have to stay true."

"And honestly, when it comes to reality TV, I would do it all over again. I have no regrets."