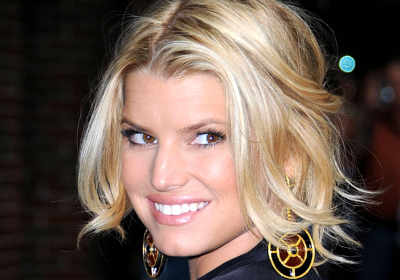 South Beach swimwear designer Red Carter -- who began crafting swimsuits from his Miami apartment and admitted he still thinks of himself as a "struggling artist" -- said he has buxom blonde Jessica Simpson to thank for helping kick his brand into high gear.
"I am so blown away that by working with her it has just enhanced my business and enhanced hers, and she is so great to work with," said Carter, whose latest swim line debuted at Bass Museum last night during Miami Fashion Week Swim.
"It is like from zero to hero. ... Jessica's collection is just on fire."
Carter, who collaborated with Simpson to create a swimwear line, said he continues to draw inspiration from pop culture and turns to celeb gossip guru Perez Hilton to keep up on the latest.
"I love to look at PerezHilton.com and see what people are wearing and the influences of the media," he said. "I just think we all can't help but be inundated with information these days, so I just translate all the noise into a swimsuit collection."
And as far as any insider tips for the Swim Week rookies, veteran Carter said it is all about not being afraid to keep everyone on their toes.
"They're all bikinis at he end of the day," he said with a laugh. "Just to have what you haven't though of, that's my job, that's what I'm supposed to do ... address the trends in the market, but also surprise people and keep them guessing."
He added, "You are only as good as the risks your take."