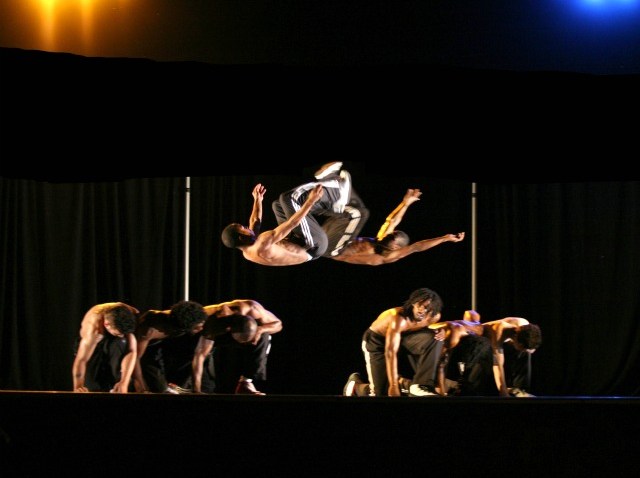 Company Manager Rodney Hill - whose hip-hop dance show RHAW: Rennie Harris Awe-inspiring Works debuts at the Adrienne Arsht Center tonight - says you don't have to be the best dancer to at least bust a genuine move.
"In hip-hop, people are allowed to be themselves whether they're performing on stage or just by themselves," Hill told Niteside. "It's something you don't have to be a phony doing, you can just let your true feelings out."

He added, "People are really going to really have fun when they come see this show, it's going to make you want to dance."
Paying tribute to Black History Month, RHAW, which runs through the weekend, masters hip hop styles like Campbell Locking, Popping, and street dance to the stage in its rawest form. Still, Hill vows it won't only be the "very fun and energetic" dance movements that lure you in.
"It's not only dancing, just the hip hop, the culture -- people are just drawn to it...period," he explained. "Everyone wants to learn how to spin on their back, or do the hottest dance…and there's a lot of talk about it now whether it be B-Boy battles or street competition. And, with our culture, it's all over the TV now."
And if the show was to come back next year, according to Hill, odds are it would be entirely different.
"Hip-hop is not like rock n' roll, it always continues to grow and change," he said. "It's something new every year or every couple years -- you never know what to expect. And with dance, and the culture moving in a certain diction -- it has no boundaries."