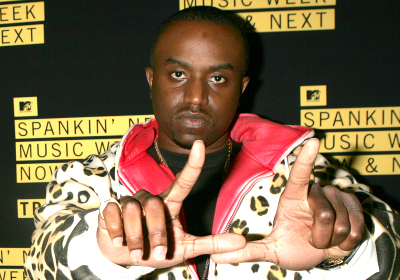 Chris Brown pal and Grammy Award-winning rapper/producer Rico Love said the embattled hip hop artist was being genuine when he broke down on stage during his recent performance at the BET Awards.
"If anyone thinks those tears were fake, Martin Scorsese should put him in his next movie cause that's the best acting performance ever," Love, who has worked with Brown and known him for years, told Niteside. "He would be making $20 million a film if that was the case.
"Everyone knew how genuine that was."
Love -- the mastermind behind big beats like Usher's "Hey Daddy" hit and "There Goes My Baby" -- said Brown teared up during his Michael Jackson tribute performance because he draws parallels between himself and the King of Pop.
"I thought it was an amazing performance," Love said. "Obviously 'Man In The Mirror' is autobiographical for him. It was a frustration for him I think. He was like, 'What else can I do? I want to be forgiven by the world.'"
Rico, who has worked with artists such as Beyonce, Kelly Rowland and Keri Hilson, said he can still remember when he made it big.
"I was with friend and he said, 'Hey, Puff is on the phone' and I was like, 'Word?' It was easily the biggest moment of my life -- I have performed at Madison Square Garden with Usher and that was still the biggest moment. The guy I grew up idolizing was calling me."