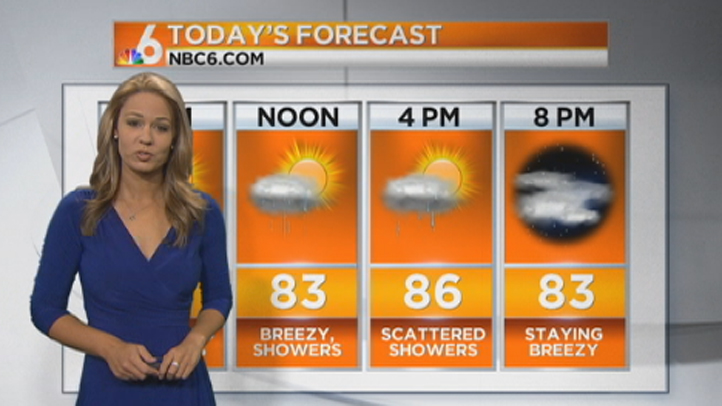 A risk of rip currents was very high Saturday as breezy conditions continued.
Fast-moving showers impacted South Florida during the morning hours. Their westward movement will result in more cloud cover and on-and-off showers across the area.
Tropical Storm Rafael to Reach Virgin Islands Saturday: NHC
Moisture has returned to South Florida, and humidity will slowly return to the forecast.