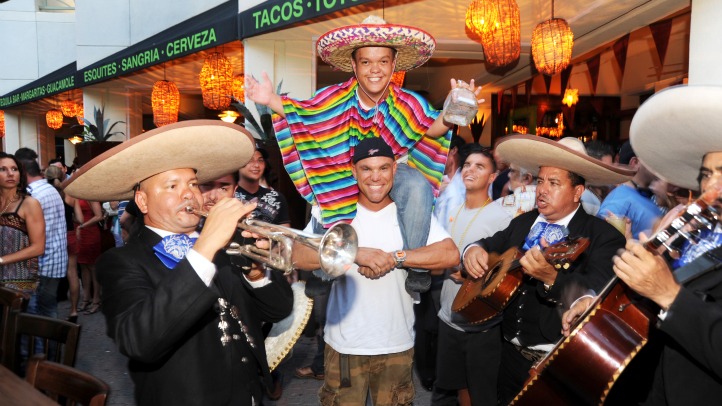 When it comes to next week's much-anticipated Cinco de Mayo holiday, why have one party when you can have three? At least that's Rocco's Tacos owner Rocco Mangel's theory, who's gearing up to take over three South Florida cities next week with a three-part fiesta.

"I want everyone to be able to come, have fun," Mangel told Niteside. "I definitely think we're going to stand out above the rest."
Each party will have have drink specials, including block parties with live DJs, mariachi bands and local entertainers like Suenalo, who will take the stage at the Ft. Lauderdale location. But according to Mangel, those who don't want to miss any of the action, or just want to have even more tequila at their disposal, should consider hopping a ride on the Tequila Express.
Aside from nabbing your own bottle of booze, this party bus includes gear like hats and t-shirts, open bar, food and makes stops at all three parties in West Palm Beach, Boca Raton and Fort Lauderdale with the purchase of a $200 ticket.
"The bus is the way to go," explained Mangel. "You get a bottle of our own signature tequila, open bar at all three locations, and on the bus, plus food. That's really the value right there."
One drawback? The tequila overload may lead to a rough Friday morning at work, but Mangel has the solution for that one too.
"The best thing for them to do is show up at 11:30 the next morning, and drink more tequila."