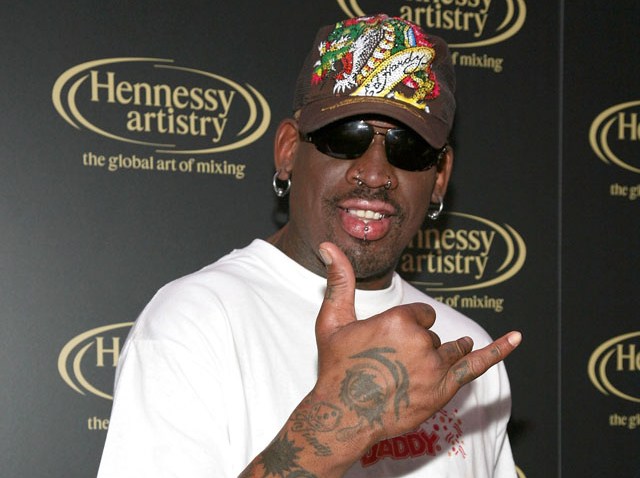 When times get tough, the tough walk out on their dinner tab.
At least that appears to be the strategy of former NBA All Star Dennis Rodman, who skipped out on a $1,000 dinner bill at a South Beach hotel over the weekend, reports TMZ.com.
Rodman, who always brings the party with him on the scene in South Florida, made a swift exit out the Gansevoort South Hotel after the waitress brought over the bill to him and his entourage. At least Rodman has learned his lesson and didn't slap the waitress on the butt.
Maybe Rodman, who turns 48 on Wednesday, thought the hotel was giving him an early birthday gift. Considering his outlandish ego and eccentric style, it's conceivable Rodman felt the hotel should be paying him for eating there.
Either way, the obligatory scuffle ensued outside the hotel when an employee tried to explain that when you order a multitude of food and drinks, you actually have to pay for it. Bad move on the manager's part because he was punched in the face for his trouble.
Rodman is said to have been long gone by then, probably on his way to skip out on a cab fare. Reality TV work must not be paying as much as it used to these days.