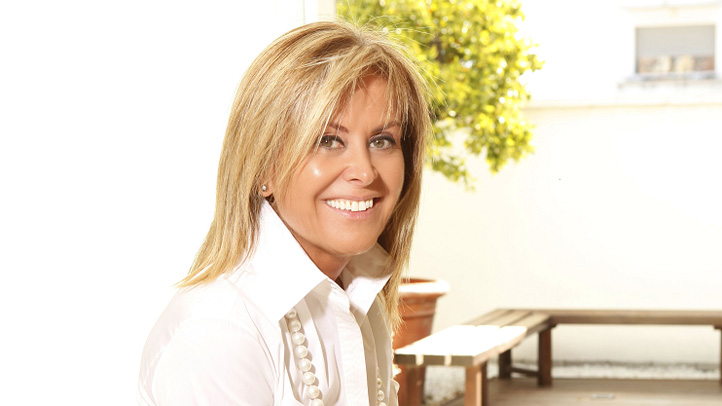 Spanish designer Rosa Clara has dressed thousands of women in bridal gowns worldwide _ from Paulina Rubio to former Mexican President Vicente Fox's daughter.
After her international success, Clara will be opening a boutique in Coral Gables on
Saturday, her first store in the United States.
"We are opening stores all around the world, it's impossible not to come to the United States," said Clara. "It's achieving my American dream."
Although her dresses are widely distributed in the U.S., opening her store in Florida is a dream come true, she said.
The boutique will be the latest addition to the list of stores in Europe, South America and the Middle East.
"It's been a fast growth," said Clara, who first opened a store in Barcelona 18 years ago. "We started because we wanted a product that stood out and that was different, something that was inexistent then."
VIDEO: Vanessa Hudgens: All Grown-Up for "Spring Breakers"
From her small store in Barcelona, Clara expanded to hundreds of stores, but always focused on giving brides one of the most memorable days of their lives.
"I like to dress every bride with the same illusion," said Clara, who puts out various collections, including ones more affordable to many women. "It's a very nice time and we are able to share very special moments together."
Her designs are made in Spain and have naturally woven fabrics and silk. She puts out various wedding gown collections, cocktail dresses, long gowns, first communion dresses, shoes, handbags and jewelry.
Fake American Eagle Ad Touts "Skinny Skinny" Spray-On Jeans
"Life goes by too fast. I have a very tight schedule with a lot of flights. I don't have time to think about my success," Clara said. "What I really care about are the people who have trusted me and my team."
In the near future, Clara will be walking down the aisle wearing one of her own designs.
"But that's all secret," Clara said. "You'll just have to wait to see it."