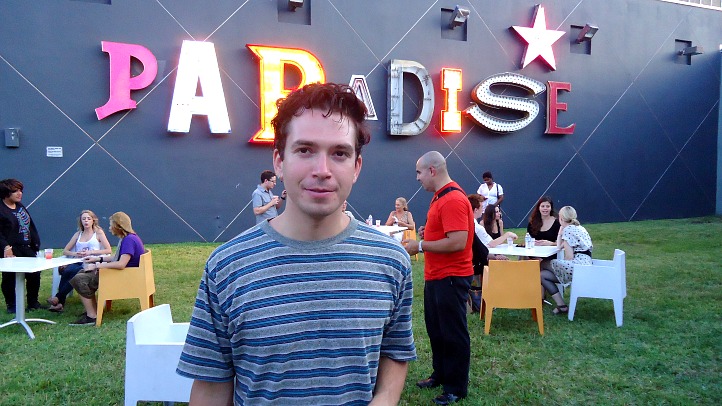 Artist/filmmaker Ryan Trecartin, whose latest exhibit "Any Ever" debuts at Museum of Contemporary Art (MOCA) today, admits that aside from serving as the filming location, the city of Miami itself played a vital role in these works.

"I really love living here a lot, peninsulas have such an amazing energy," said Trecartin, who celebrated the Miami debut with a slew of friends, enthusiasts and even celebs like Christian Slater at MOCA's opening reception last night. "The vibes, energy, mentalities, and colors of this city are in the movie in a very haunting way."

He added, "I feel like Miami is very much a haunting character within the works."

Produced in Miami, "Any Ever" -- which is on view at the MOCA until September 4 -- is a seven-movie epic video created with collaborator Lizzie Fitch as well as with various artists, friends and professional child actors.
"They [the films] can be accessed individually, but also function as a whole and can be editorialized, depending on the viewer's experience for navigating the work," Trecartin explained. "It's meant to be viewed more than once, it's kind of like a ride on the first read."
Trecartin plans to dabble even more into advanced technology with his next projects, including working with 3-D and 360° cameras. But don't expect his fascination with the Magic City to fade any time soon.
"Ever since I was a kid, I've always been interested in this city -- but I don't know why," he said. "Maybe it was because I was born in the 80s, and this was the cool place.
"I will definitely shoot more stuff in Miami."