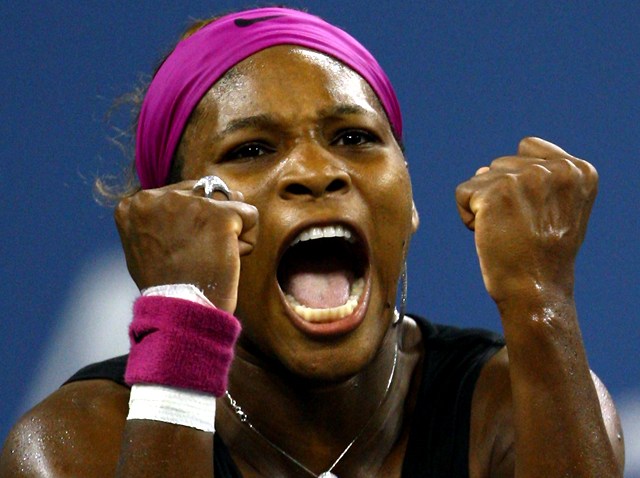 We love our manicures, which is why we try to stay away from sports. (Chipped Chanel Particuliere? The horror!)

But tennis Serena Williams is on a crusade to say that yes, you can swing a racquet in gel tips.

The tennis star/fashion designer is apparently launching a nail polish line, and as part of her research, she's been playing manicurist.
Williams is taking a 240-hour course in West Balm Beach to become a certified nail technician, and wrote about her first day last week on GlobalGrind.com.

"Today was my first day and boy was I excited! When I got there, they immediately had us do pedicures on each other. I wanted to make sure I did it just the way the real salons do it, so I began with asking the girl if she wanted any water to drink. I was so relieved when she said no, because honestly, I didn't have any to give her."

Phew!

We read on to get to the part where she tells the instructor to shove that polish up her you-know-what, but it never came. Instead, she actually wants to, like, do well.

"Before bed, I stayed up studying for a few hours just so I could be ahead of the class," she wrote.

Perhaps painting nails is just what the anger-management doctor ordered.

Though we'd request a plastic file, you know, just in case.