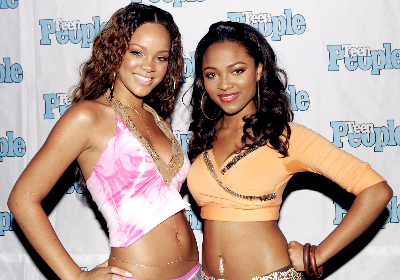 Artist Teairra Mari, dropped by Jay-Z from his record label, said she had no hard feelings against Rihanna, who rose to stardom on Roc-A-Fella Records around the same time she got dumped.
Mari, now 22, was a 17-year old, up-and-comer when she released her second single "No Daddy," but she quickly fell into obscurity when the Jay-Z-owned label dropped her after one album.
"Rihanna and I were only friendly toward each other," said Mari, in Miami over the weekend to promote her first film "Lottery Ticket" at Club Play over the weekend. "It was all a family thing at the time. There was no bad blood. ... Sometimes we would call each other sisters."
She said contact between she and Jay-Z fizzled after the split.
"I don't even talk to Jay, but it is all respect," she said. "He is one of the best doing it, and I can never disrespect that. I know we parted ways, but it was all business and I totally understand."
Now the songstress is poised to release a new album and has already debuted her "Sincerely Yours" EP and a mixtape.
"The mixed tape and ET were appetizers, the album is definitely dinner," said Mari. "And the dinner is going well. It's not salty, and it's not too bland."
Still, as far as the album content, Mari says fans can still count on her signature uncensored element to shine through.
"I am one of those people, I will say what everybody is thinking but won't say," she said. "Don't test me, but I won't be the first one to start anything."