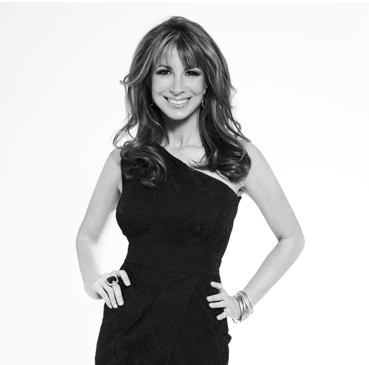 They say all good things must come to an end. And with Miami Swim Week ending last Monday and summer on its way out, we have to say this true. And this evening, another great thing is coming to a close: "Real Housewives of New York City." But, not without a bang.

The Bravo hit, which has been on now for four seasons, has seen its ups, downs and has never left viewers unsatisfied. Which we can imagine why it's one of the cable networks longest running series. And lucky for us, we got the chance to chat with one of it's stars: Jill Zarin.

Known as the fiery red head, she has taken her stint on reality TV and turned into a full blown empire with a book, shape wear line, cameos on shows like "White Collar," and a few weeks ago, she even rang the opening bell at NASDAQ. So when she found a minute to chat with us before the finale that airs tonight at 10 PM, we asked her about everything from her costars to the possibility of her reality career coming to an end.

What did you think of "Real Housewives of New York" this season? Season three we think they were a little tough on you.
I love it. I always love it. It's all-good. The show is a platform for me to promote charity and do good things and at the end of the day, I don't think people remember the details . It's sort of like being at camp where we have to play together, but we always don't get along. It's watching us fight, make up, fight, make up and I think that is what the audience loves.
What about you and Ramona Singer. Is your relationship as up and down as it seems?
That's how it is. Ramona loves to push my button. She lives for it! She knows exactly what to do that is going to get me. What I have learned is that I can't help what she is going to do; she will cheat or lie to get what she wants, but its all about how I react to her.

Do you feel like Alex McCord has changed a lot this season?
My personal opinion is that if she didn't come out of her shell that she was at risk for to be asked to leave the show. Season one, it was primarily about Simon and Alex and from what I understand, Simon didn't want to be as big of a part of it after that for a lot of reasons, for reasons I cant share, so she had to step it up and get more involved. And now, she likes it, she found her voice.

What do you think of her husband's new single?
I think it's a catchy tune. A lot of people hated it, but I thought it was catchy. Maybe my husband, Bobby, would come out with a song… Kidding! He doesn't even like to walk red carpets.

We hate to ask, but you didn't do anything to your face, did you?
I didn't! I didn't get mad when everyone was mentioning it in the media, I was flattered. People cared enough to write about it, so to me that's means everything I'm doing is working.

Now that you're done filming, would you do another season?
I always say the same thing: I don't know. I can't predict the future, I just don't know. I want to see how the show comes out, and they haven't asked us to come back. We might be looking to retire, but honestly, it's been a great four years and I couldn't have asked for a better run.