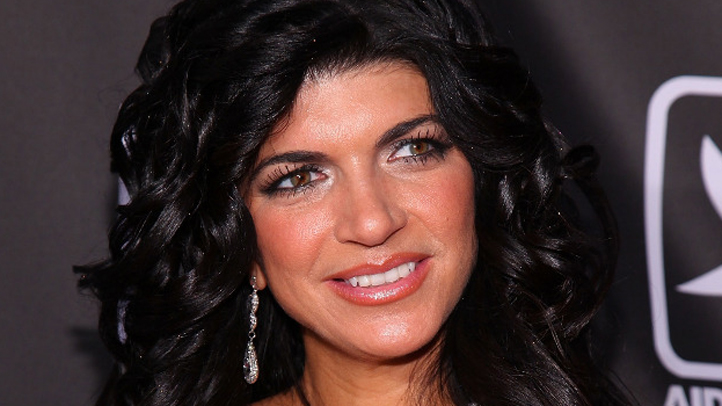 While we think it's great to live in Miami, it seems that living in New Jersey is very lucrative. The cast of "Jersey Shore" is making about $1 million an episode and the ladies of "Real Housewives of New Jersey" just brought in 2.87 million viewers for their premiere episode on Monday. And some of the lucky few have taken their reality stardom and turned into a full-blown empire. Teresa Giudice, the "table-flipping housewife," is one of those people.
With a resume that includes mother, Bravo star and most recently, New York Times best selling author, we were lucky enough to chat with her about food, family and the explosive reunion before she headed to the magic city Saturday to promote her second cook book, Fabulicious, on Miami Beach at Books & Books. And she wasn't the Jersey girl we thought she would be; she was better.
What can we expect from your second cookbook?
The second book is going to be a family cookbook too. Skinny, quick, family, kid-friendly recipes, and of course, it has a happy ending, which is great desserts.
Your first book was such a hit. Can we expect a Bethenny-like empire from you?
I would love to bottle my sauce. And I'm working on an adult beverage; we will see what else comes to the table.

I love your cast. Tell me about the New Jersey veterans, Caroline Manzo and Jacqueline Laurita?
Caroline is great. I hang out with Jacqueline all the time. I met Dina [Caroline's sister] a long time ago, and through her, I became close to Jacqueline. I didn't hang out with Caroline before the show. Dina [who left season two] and I still hang out. She was at my premiere party last night.

You guys just had an explosive premiere. What can fans expect from the rest of the season?
We take two trips this year, one to the Catskills and one to the Dominican Republic, those were a lot of fun. You see Halloween. I have a big Thanksgiving, Christmas Eve; and we also celebrate New Year's Eve. You will see me creating my new book, "Fabulicious" with the photos inside.
What would you say is your role on "Real Housewives of New Jersey?"
People think I'm really tough from watching the episodes. I think this season, they are going to know me even better. The real me, actually.

Now that the season three is over, would you do a season four?
I guess you will just have to see what happens. Ask me in a few months.