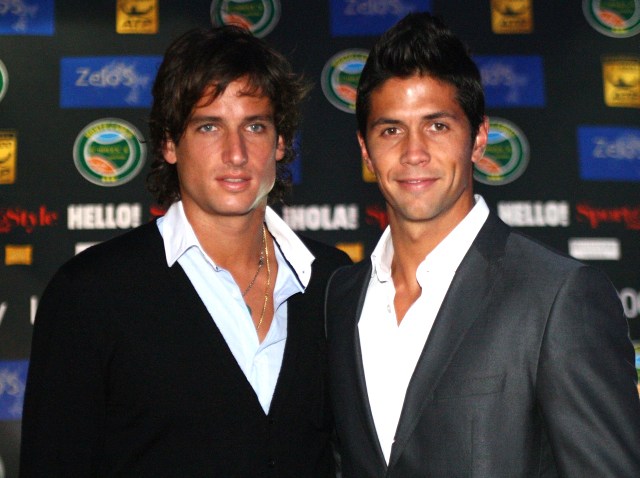 Tennis stars Fernando Verdasco and Feliciano Lopez are both eager to soak up South Florida's relaxed environment ahead of the Sony Ericsson tennis tournament kicking off this week -- but they're keeping to a strict regimen.
"I don't really go out -- at least until I finish the tournament," Verdasco said last night. "And after that, we will see."
Speaking at the Epic Hotel release party for Marta Montenegro's fitness DVD, the pair said they're sticking to the courts before they begin digging into the Miami scene.
"It's one of the tournaments we always want to play," said Lopez. "We feel great here."
The bash at the Downtown Miami hotel feted Montenegro who said her program isn't just about snagging a hot bikini bod.
"It's not a fashion workout," said Montenegro, founder, publisher and editor-in-chief of SOBeFiT Magazine. "It is a lifestyle change."