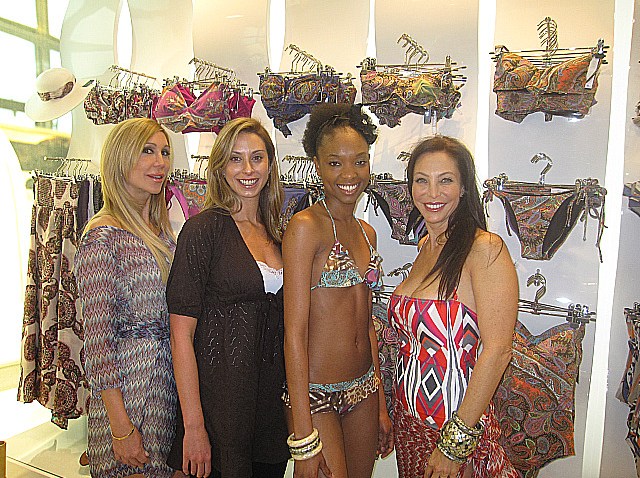 Despite the chilly temps, Miami never fails to find a way to bare all.
Even socialite and fashion guru Lisa Pliner, wife of shoe designing legend Donald Pliner, shimmied into a swimsuit and sported her signature pumps last night to celebrate the opening of new women's swimwear boutique Zingara in the Aventura Mall.
"Look at me, sporting stilettos with a bathing suit -- very Miami!" she joked. "I can be edgier than Donald!"
Pliner -- referred to as the girl behind the green sole because of the Kermit-shade of green on the underside of her kicks -- recently launched her own line of trendy footwear and was among the other Miami socialites at the opening of Zingara.
Though the brunette bombshell and Dade County native was all smiles last night, she confessed she suffers from a little bit of West Coast envy and may be ready to trade in her Atlantic views for those of the Pacific.
"Donald and I design the fall line in L.A. because there are actually seasons out there," she said. "I am ready to make a switch -- L.A., my home, and Miami, my second home."
But what keeps her from really becoming a permanent left coaster? "People here don't care," she said. "In L.A., if you aren't part of that world, you aren't accepted. In Miami, you don't have to be an A-lister to mingle with the best of them."
Plus -- even L.A. can't pull off a bikini in a mall.