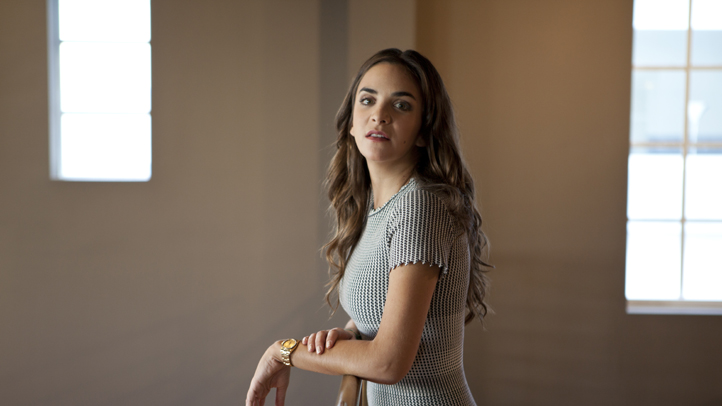 The Webster shop in South Beach is bringing the eclectic Art Deco vibe to the masses.
More than a year ago, the department store approached owners of the Miami Beach store The Webster and a collaboration was born. The collection hits Target stores on May 6 and items range from $7.99 to $49.99.
"It was love at first at sight," said Webster co-owner Laure Heriard Dubreuil.
The specialty shop, located at 1220 Collins Ave., is a renovated 1939, 12,000 sq. foot Art Deco building that caters to the tastes of South Beach fasionistas.
"It's so important that its in the heart of South Beach. It's such a strong heritage and such a strong impact. I did two years of renovations in the building," she said.
The owners kept the vintage wallpaper they found in the building, the graphic designs and prints and translated those into the Target collection. They used colors which they feel symbolize Miami like coral, from the flamingo, which is the store's logo. There is also a strong tropical feel, so there's green.
There are lots of dresses, long and short, because they are a key item for sale at the shop. Cardigans, ballet flats, bathing suits, hats, jewelry, little shorts, hats, belts and colored blazers make up the rest of the designs.
"Miami is the place for dresses. Dresses you can wear during the day and you can make into a cocktail dress," she said.
On a men's T-shirt there's a printed photo of a Miami sunset, and no collection is complete without bags. So, for this one, there is a fabric bag with a banana leaf print in two tones with rope handle and a beach tote with a print. Jewelry was inspired by shells at beach in gold and silver.
But Joshua Thomas, a Target spokesman, said the items will not be replenished, which means shoppers have to get there early.
"A limited time partnership is meant to entice customers," he said.
The Webster collection is part of a new program at the department store, which is now bringing specialty shops to consumers with everything from dog food to dresses. For the first of five such series the specialty stores are: The Candy Store, Cos Bar, Polka Dog Bakery, Privet House and The Webster.
"The idea is in the same way we encountered these little shops, we are giving the opportunity for our guests," Thomas said. "These are very talented curators, shop owners who never really designed products."
The first time Target partnered with a designer was in 1999 and since then there have been 100 such collaborations.
"Design has always been and will continue to be a differentiator for us," he said. "It's important we have the elements that separate us from the competition."
Thomas said these limited time partnerships are "seen as a shopping experience much as Black Friday is an experience ... It's becoming more of a shopping moment."