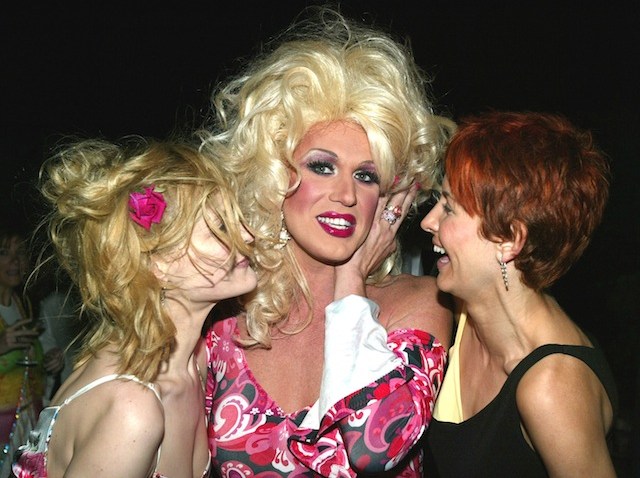 Elaine Lancaster, the drag diva of South Beach, brought together the city's elite for the Academy's official Miami Oscar party this weekend -- and dished on her future plans.
"Oscar is a very glamorous occasion. Not like I need an excuse to get dressed up -- everyday is a glamorous occasion in my life -- but I do certainly love to see everyone go all out," she said over the weekend Miami Beach Cinematheque's bash at Smith and Wollensky.
The leggy platinum blonde with an entourage that boasts members such as Pamela Anderson and her childhood friend Lady Bunny is a Southern belle with a non-stop schedule that includes an upcoming one-woman show at Lincoln Road's Colony Theater and helping her pal prep for a reality TV show.
"Right now, I'm really looking forward to go seeing Pamela (Anderson) in L.A. for Dancing With The Stars," Lancaster said. "I'm going to go out a few times and do her make up and, of course, cheer from the front row. I will have to keep my hair moderate so they don't make me move to the back."
She said she also keeps busy helping her socialite BFF Leah Black film for "Real Housewives Of Miami."
"Leah and I are having a lot of fun filming for Bravo," she said. "I'm not going to be a main character on the show, because I have no desire to be a housewife. I'm way too demanding for that, girl."