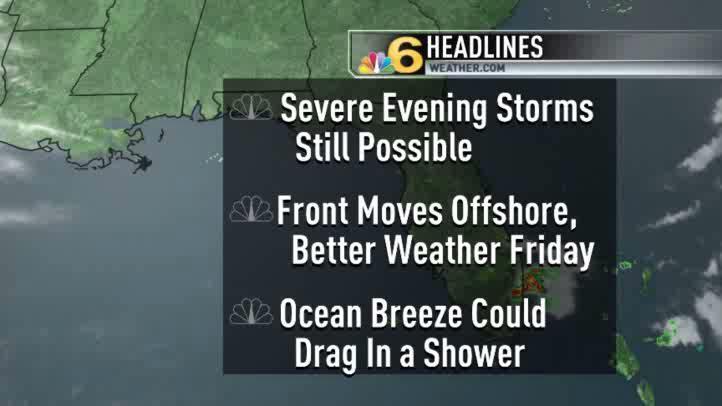 After three days of afternoon and evening thunderstorms, the South Florida weather pattern will become benign for the weekend.
The only dangerous weather conditions will be at the beaches, where stronger onshore winds will likely produce rip currents.
But a more stable air mass is entering South Florida behind a late-season cold front, now moving into the Florida Straits.
High temperatures, which peaked at 90 on Thursday, are expected to remain in the mid-80s Friday through Sunday. Skies will be partly cloudy all three days, but a stray shower can't be ruled out.
Thunderstorms are no longer in the forecast for the next 72 hours.