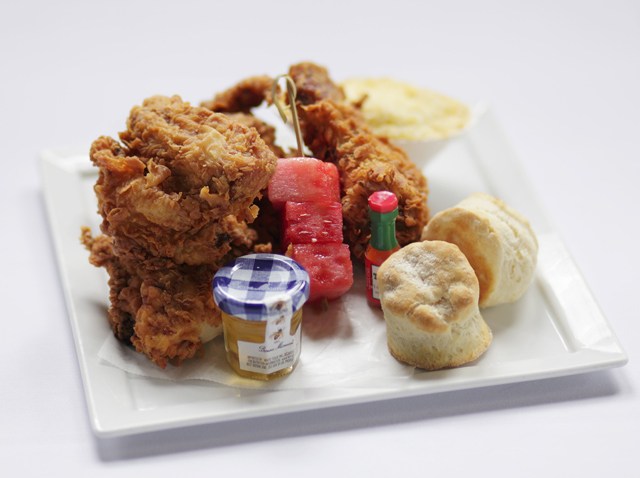 JUST WING IT: If you've ever tried Michelle Bernstein's fried chicken, then you know it's as close to heaven as you'll get... probably why it's a popular item at Michy's. Bernstein and hubby/partner David Martinez had a summer special on Wednesday night -- an all-you-can-eat chicken feast -- and you loved it. So they're brining it back starting tonight! $36 gets you a parade of chicken with bottomless sides.
FEEL AS SEXY AS YOU LOOK: It's a sexy event, for sexy people, in a sexy place... so you coming? Look Sexy Feel Sexy Notte Italiana takes place tonight at Maitardi in the Design District. Get a first hand look as Maserati shows off their new Gran Turismo convertible. Plus, SKYY Vodka will shake up a cool cosmo or any martini your tini-loving heart desires in honor of the soon to be be released Sex and the City 2. Oh, and did we mention models walking around in Cosabella lingerie? 7-10 P.M.
VIVA BRAZIL: A new store is hitting Miami Beach and it's bringing a little Brazilian flare along. Osklen is a Brazilian sportswear and lifestyle brand opening its doors tonight on Lincoln Road. In true Brazilian fashion, the founder and creator needs you to help celebrate the opening with cocktails. It's a great opportunity to do some shopping, especially since 15 percent of the sales will be donated to the Bass Museum of Art. 7 P.M.