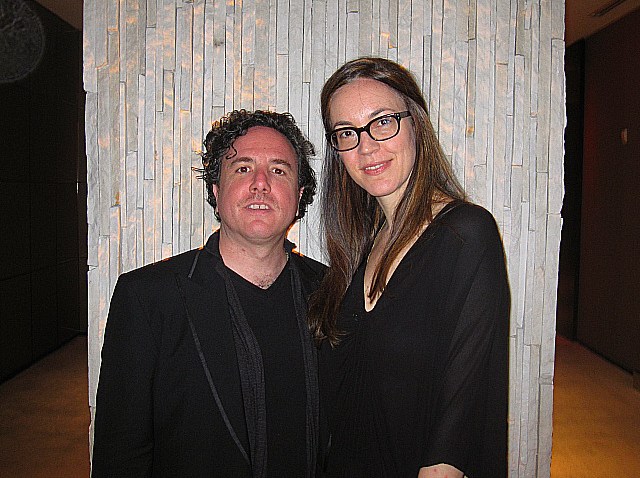 Authors and married couple Stella Starsky and Quinn Cox said last night that any romance can work -- even in a singles' playground like Miami.
"We really feel that every pairing can work," Stella said Tuesday night at the W South Beach. "Our books are not the typical new age, astrology books. There's no granola."
The star-crossed duo, who double as authors and astrological advisors, celebrated the launch of their second book "Cosmic Coupling: The Sextrology of Relationships" at the South Beach hotel.
"People in Miami are looking to connect," said Quinn. "Everyone seems charged up and looking for love."
The book is a follow-up to celebrity favorite "Sextrology: The Astrology of Sex and the Sexes," swooned over by the likes of Kim Cattrall and Scarlett Johannsson.
The new book goes into greater detail as to why we are attracted to certain signs, as well as the perks and pitfalls of each pairing.
"When we met, we realized that we had a common bond," said Stella, who has been married to Cox for 20 years. "One of them was astrology."