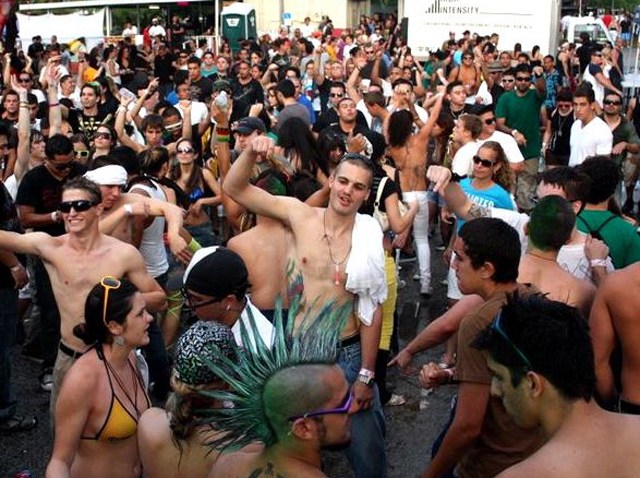 Miami is definitely at the top of its game when it comes to drinking, fast beats, and partying hard. But one man had a vision to create something bigger and better than anything South Florida electroheads have ever been to – Sunset Music Festival.
"It has always been a dream of mine to move thousands of people at a time", said Danny Colica, founder of SMF and owner of Hypnotic Productions. "There is something about an outdoor event, especially an electronic one, that no club will ever be able to reproduce. An all day event that flows into night, the sunset."
With over 1,000 attendees last year, SMF gained much appraisal from fans, promoters, and anyone who's anyone in the South Florida club scene. And for this year's SMF, Colica – whose alter ego is known as DJ Xta-C – recruited Jose "Sketch" Hernandez into the mix.
"We're expecting close to 3,000 people this year. If too many people show up, we plan on opening other areas in the venue", said Hernandez. "We just want to keep making it bigger, more accessible, and have a huge crowd."
And what better way to attract new fans than have famed DJs, reasonable prices, hookah areas, and free parking?
"We want everyone to be able to come out and party. We didn't want any $9 bottles or crazy price gauging", explained Hernandez. "People love electronic festivals. No one gets judged, everyone feels free, people are respectable – it's all about the music."
Maybe that's how the unstoppable duo was able to gain the attention of famed local DJs George Acosta, Ralph Falcon, and Cato K. All three will be performing at this year's SMF amongst over 60 other DJs.
Colica will also be performing at the event. His passion for the music industry is evident through his efforts.

"It's all about chasing your dreams and risking everything for something you believe in."
SMF is open to all ages and is taking place at Miami's Soho Studios. Drinks will be priced at just $5 and merchandise by Inked Productions will be available. The madness starts this Saturday at 4 P.M.