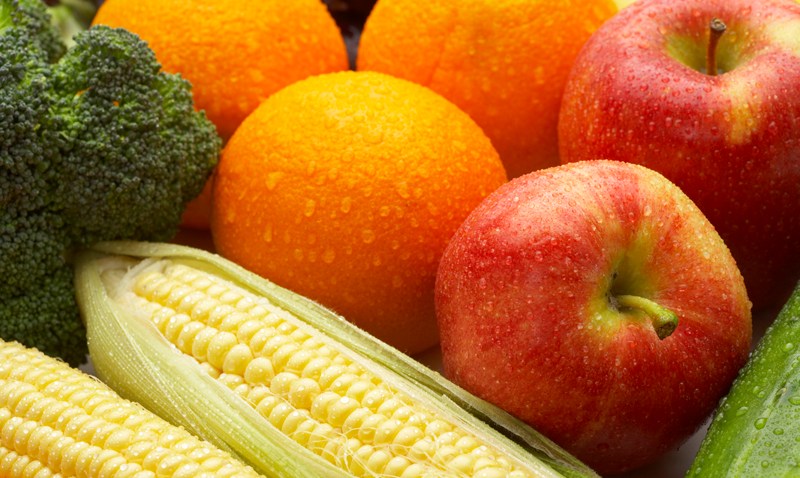 The grocery store, with its middle-of-the-aisle-cart-parked zombies starring holes in the cans of soup. Just pick one and move already! Save yourself the frustration and shop locally grown goods by heading to one of the many farmers markets around town.

Wynwood
Tuesday through Friday from 10 a.m. until 4 p.m. the Wynwood Fresh Market at the Market Company Warehouse is open for business and features everything from chicken with homemade barbecue sauce to stuffed grape leaves, even homemade cupcakes for dessert.

Bayfront Park: More than just a home for concerts, every Thursday Bayfront Park opens its grounds from 11 a.m. to 3 p.m. for its local Farmers Market and Lunchtime Experience—and, of course, there's music, too. Foodies can experience fresh guacamole made right before your eyes, organic honey, exotic fruits, locally grown veggies and even organic products for you body. Tables and chairs offer a spot for you to grab a bite before you head back to being a working stiff.

Upper East Side: The tents pop up from 9 a.m. until 3 p.m. at Legion Park every Saturday for the Upper East Side Market. Start with a little ceviche and end with a cupcake. Just be sure to grab some farm fresh eggs and an orchid or two.

Vagabond Farmers Market: Just down the street from the Upper East Side Market (we bet that puts a bee in their organically woven bonnet), is the Vagabond Farmers Market. Open from 9 a.m. to 5 p.m. on Saturdays and Sundays, this market-in-the-works (it's tiny but, like your organic veggies, just give it time to grow), the Vagabond market cooks up some mean Indian from Raja's. There's also key lime pie just in case you need something sweet afterward.

Coral Gables Farmers Market:
Another weekend-only affair, the Coral Gables Farmers Market sets up shop in front of City Hall and drawn 'em in from 9 a.m. to 1:30 p.m. with cooking demonstrations by local chefs, spices and teas and stone crabs. Take that, Joe's.