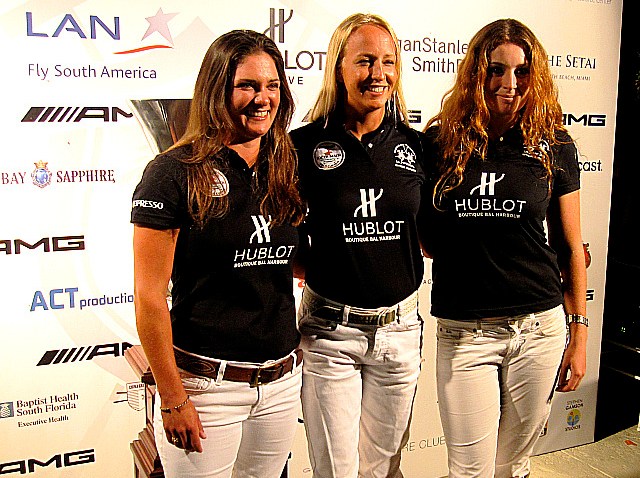 Polo players trotted over to The Raleigh to throw back cocktails with fans last night at the Miami Beach Polo VIP party.
"Everyone is so welcoming to us, and they treat us really like celebrities," said Amy Goodson, one of the players on the Hublot team for Miami Beach Polo. "It is like nothing I ever imagined was a possibility."
Goodson, who is back in the saddle again for her second season of Miami Beach Polo, said the sport and the Magic City lifestyle blend seamlessly.
"Polo is sexy and aggressive and charming, but at the same time it is beautiful and elegant," she said. "I think polo really blends very well with the idea of Miami and the vibe down here. It just embodies all the things that South Beach, Miami, shows."
Besides horsing around on the polo fields, Goodson said she and her teammates also plan to soak up the SoBe nightlife scene with stopovers at The Shore Club, The Catalina Hotel and The Setai.
"We're going to try and hit some of those places down here, and experience a little of Miami," she said.
And as Bruce Orosz, president of The Polo Life, stated during his welcome address, "There's a lot of great horseplay to come."
You can say that again.