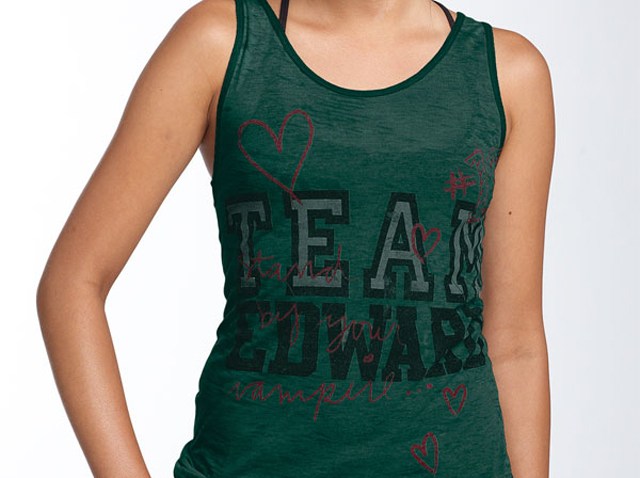 "Twilight" fashionistas counting the days 'til the sequel "New Moon" hits theaters should check out Nordstrom for some movie themed apparel, accessories and makeup. The department store has added a special line of "Twilight" memorabilia in their BP section. There's an assortment of tees, tanks and tunics.

Clothing starts at $28 for tops like the Team Edward Burnout Boyfriend tank and goes up to $52 for a plaid hooded jacket. Bling yourself out with a "Twilight" collection of baubles featuring bracelets, necklaces and earrings. Check out the Bella charm bangles and the Tribal Wolf earrings.

Feeling as pasty as a vampire? The Luna Twilight "Mortal Glow" Blushing Crème will do the trick.

Finish off your look with the Luna Twilight "Just Bitten" Staining balm for a red vampire-licious pout.