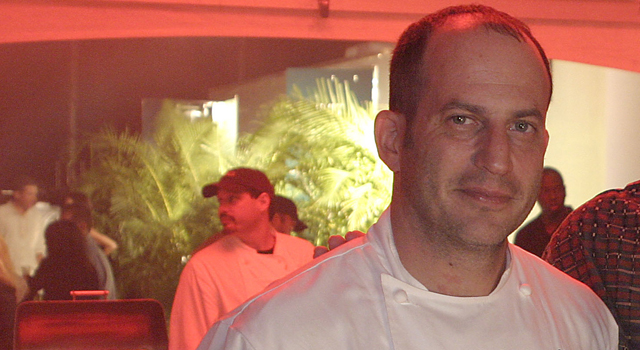 When Jonathan Eismann sets out to make a pizza, he doesn't hold anything back.

That thin-crust dough you bite into at his newly opened Pizza Volante? It came about after more than a handful of trips to Europe to get the recipe just so.

And that ooey-gooey mozzarella cheese bubbling on top in the wood-burning oven? It comes straight from an Italian named Vito Volpe, who's based right here in SoFla.

Those veggies topping the pizza and mozzarella parlor's signature slice? They were grown locally.

Because when Eismann sets out to make a pizza, he does it with love—and attention to even the slightest of details.

"The prices are very good, and the scene is perfect. I love the communal dining and the all around friendliness of the place," wrote Yelper Brandon B.

Resting just around the corner from Eismann's other notable eatery, Pacific Time, Pizza Volante at 3918 North Miami Ave. in the Design District dishes up Roman-style pizza with recession-friendly priced poisons to wash it down with: $18 bottles of wine or $1 cans of Bud.

We think wine drinkers will most enjoy their slice sitting in the snazzy orange Kartell chairs alongside the spot's marble tables, while the beer-boozers will take their pie at one of the old-school barstools lining the shop's windows.

Wherever you sit, whatever you drink and however you slice it up, Eismann's pizzeria offers up an authentic dish for the pizza lover in all of us.