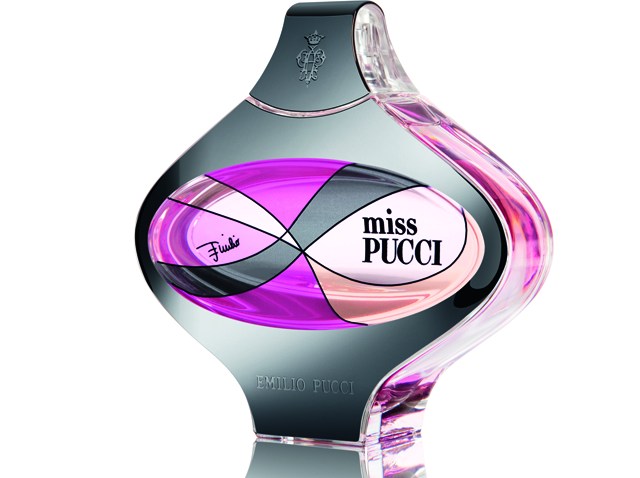 Miami marks its spot on the map this week when Pucci makes its South Florida fragrance debut, The Palms gives football widows a great escape and our city becomes a ski destination, thanks to The Sports Club/LA.

BEAUTY: It's no secret Miami loves bold patterns. So, when Pucci hosted a luncheon for its Miss Pucci Intense fragrance at designer Lisa Pliner's posh abode, it was love at first scent for the Pucci patterned-adorned ladies who lunched. Even the seat covers were covered in Pucci pattern. The centerpiece, of course, was the brand's latest fragrance, Miss Pucci Intense Eau de Parfum. The dark, bubble-shaped bottle houses a bouquet of florals, like magnolia, orange blossom and jasmine sambac. Think of this Miss Pucci as a more upscale version or the original. Add in notes of winter lemon, vanilla and patchouli and top off with a powdery finish, and Miss Pucci isn't just Intense, she's irresistible, as well. GET IT: $60 for 1.0 ounces, $82 for 1.7 ounces, $98 for 2.4 ounces. Available at Sephora, 721 Collins Ave., Miami Beach; 305.532.0904.

SPA: If your Sundays are filled with husbands, boyfriends and roommates screaming, "go," "touchdown" and "no no no no" at the TV, take up The Palms Aveda Spa on its latest offering. The Palms is now hosting Sunday Spa Ticket with 15 percent off spa services all Sunday long. Kicking off Sunday, Oct. 23 and going through Super Bowl Sunday, Feb. 5, stop in for spa treatments and snacks like champagne and strawberries. Certainly no wings and chips in a hat dish here. GET IT: The Palms Hotel & Spa, 3025 Collins Ave., Miami Beach; 305.908.5460.

GYM: Miami as a ski destination? OK, our sand hasn't been replaced by slopes, just yet. But you can still get your ski prep on at The Sport Club/LA's Aspen Ascent. Partnering up with Aspen/Snowmass this class gets you all geared up for skiing and boarding and manages to squeeze in a cardio workout, too. Divided into three, 20-minute segments, the class centers around agility and speed, strength and balance and core and flexibility training. Before you know it, you'll be ready to hit the slopes like a pro. GET IT: The Sports Club/LA at The Four Seasons Hotel and Tower, 1441 Brickell Ave., Miami; 305.533.1199.