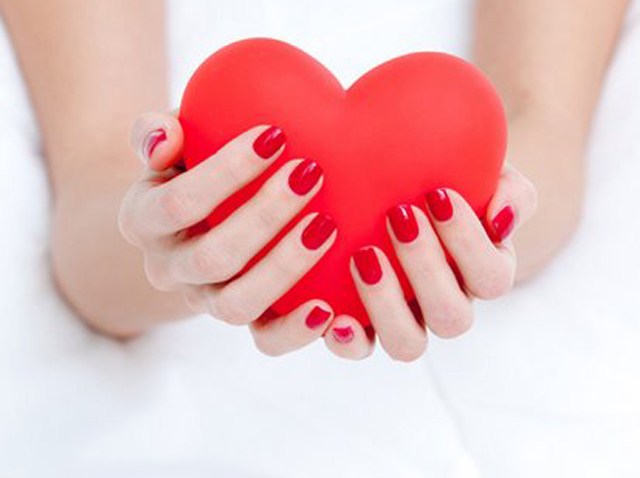 Make-Up Designory has something new worth a wink and a smile. NailBar offers deals even Cupid can't pass up. And Equinox wants you to feel the burn for hours after you leave the gym.


BEAUTY: You know it. You just know it. There's more mascara in that tube, but the cylindrical shape prevents you from ever proving that hunch. Until now. Make-Up Designory (MUD) introduces Squeezable Tube Mascara. In addition to lengthening and volumizing lashes, you can actually see and get to all the mascara in the tube. All of it. The new tube also keeps longer, making for less waste all the way around. GET IT: $14, available at http://www.mudshop.com/.

SPA: It's the most romantic day of the year. And that's going to call for some serious glamorizing. From Feb. 8 through 14, NailBar is offering Valentine's Day specials like couples mani/pedi combo ($95 for two), Gelish mani/pedis ($35), lash specials ($180), airbrush makeup ($35) and brow threading, shaping and design ($25). Still looking for a gift for that special someone? Gift certificates are 10 percent off, facials are 20 percent off and Biotful products are also 20 percent off. Isn't that lovely? GET IT: 3301 N.E. First Ave., Midtown 4, Miami; 305.514.0305.

GYM:
We know, you ate at least two boxes of Girl Scout cookies. And yes, we know, the frozen Thin Mints made you do it. Now it's time to burn off those minty little devils at Equinox's latest class: MetCon3. Sure it sounds like DeathCon and you may actually feel like you are dying, but you'll burn more fat than you can imagine, thanks to metabolic conditioning. The high-energy/intensity class uses endocrinology, exercise science and strength building to kick your body's energy systems into high fat-burning gear. And it all happens in less than an hour. Using bursts of activity in three, 10-minute sets and heavy weights via kettlebells and bodybars, you'll work off every one of those delicious cookies and keep the fat-burning fires ablaze for hours after you leave the gym. And no, that's not a license to binge on another box. GET IT: Call for a class schedule. Aventura, Aventura Mall, 19501 Biscayne Blvd., Aventura; 305.935.9514. South Beach, 520 Collins Ave., Miami Beach; 305.673.1172. Coral Gables, The Village of Merrick Park, 370 San Lorenzo Ave., Coral Gables; 786.497.8200.