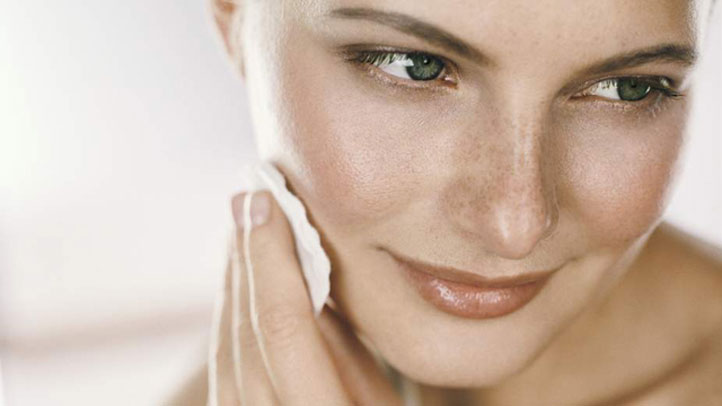 Summer is never an easy season on your skin. Get solutions from Clinique and Chanel here. Then, take advantage of early Spa Month offerings at Agua. And move to the music at Equinox.
BEAUTY: Sun damage, wind damage, winter dryness—keeping up with your skin is a year-round chore. This summer, in addition to slathering on the SPF 30, you'll come to the conclusion, one scorching day, that it's just too hot to wear too much makeup. Dare you go without? Or should you try something light and new to give the appearance of a radiant glow? We're focusing on the latter, because, well, we gave up nude skin back when we gave up crop tops. To get a finished look without a face full of makeup, we have several suggestions we're over the moon about. First, BB creams. A buzz word in the skincare world right now, these creams, born in Asia, are skin multitaskers. Not only do they moisturize, they also offer primer, foundation and sunblock. Clinique created an American version of the cult favorite with its new Age Defense BB Cream SPF 30 ($37). Available in three shades, expect this cream to protect from sun with SPF coverage, offer everyday care with antioxidant properties and hide life's little imperfections with light coverage. In addition to this offering from Clinique, we suggest adding the Even Better Clinical Dark Spot Corrector ($49.50). This product will give you the confidence to wear a naked face in the hot and humid summers of Miami—dare you be so bold. Over four, eight and 12 weeks, this corrector reduced the signs of dark spots by as much as 58 percent. For the ultimate tip in skincare, try your spot corrector under your BB cream for day and then alone at night.
Another favorite of ours for getting through summer with flawless skin is Chanel's Vitalumiere Moisture Radiance Fluid ($55). The coverage is so light, you'll hardly feel like you are wearing makeup at all, but your skin will look like perfection. Apply with the Pinceau Fond de Teint Estompe (Blending Foundation Brush No. 7) ($54) for even application. Summer skin is as easy as yours. GET IT: Clinique available at Sephora Aventura, 19575 Biscayne Blvd. #723, Aventura; 305.931.9579. Chanel available at Chanel, 9700 Collins Ave., Bal Harbour Shops; 305.868.0550.
SPA: Spa Month is almost here. We know, the wait is almost unbearable. Thankfully, Agua at the Delano is getting a head start by kicking off three special spa packages early. For just $99 each, enjoy now the KeSARI Saffron Glowing Facial (60 min) and the Vitamin Boost Facial (60 min). Or, splurge a little and enjoy the Just the Two of Us couples massage ($205). While the rest of the world is counting down the minutes to Spa Month, you'll already be living in the lap of luxury. Specials run now through June 30. GET IT: Reservations required. Agua at the Delano: 1685 Collins Ave., Miami Beach; 305.674.6100.
GYM: Music and fitness go together like milk and cookies, which actually just lead to more music and fitness. While we regularly suggest getting your wheels spinning at Equinox South Beach's Mix N' Ride cycling class, we insist you check out this latest hybrid. Tuesday, May 15 at 6:30 p.m., Miami DJ Mr. Sandman mixes it up with instructor Michael Gregg for music and movement of the heart-and-fist-pumping variety. The class is open to members and non-members. GET IT: Be sure to RSVP to 305.673.1172 or chris.grys@equinox.com. 520 Collins Ave., Miami Beach.