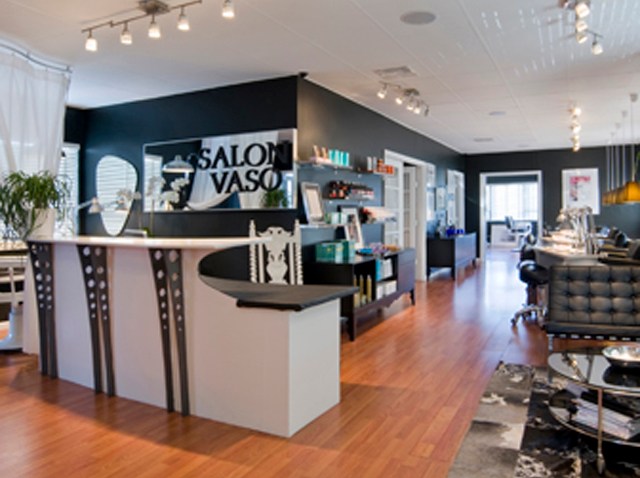 This week is all about the art of the deal. And let's face it, something for nothing is always a treat, especially when it's as chic as Lancôme. Salon Vaso shares love for the locals with amazing deals, while Gilt City shows you how to get in shape for less by swimming.

BEAUTY: Living in Miami, the last thing you want to do when it's 90 degrees out is slop a thick foundation on your face. Hello, hot mess. Instead, opt for something sheer. And get that something sheer for free when you stop over at the Lancôme counter this month. Throughout the month of May, Lancôme counters are giving visitors free skin-matching consultations and a 15-day supply of Teint Miracle Lit-From-Within Makeup. Made from 40 percent pure water, this oil- and fragrance-free formula, which provides sheer-to-moderate coverage, is just what a Miami girl needs to look chic, no matter what the temp. GET IT: Lancôme counters throughout May. Check here for locations.

SPA: Tourists come and go, but we locals stick it out when the temps rise. Our reward? Local love. Starting this month, Salon Vaso is offering a Love the Locals package with a hair gloss treatment, a blowout and an OPI Axxium gel mani for the bargain price of $60. As though that isn't a sweet enough deal, Salon Vaso also has it's $10 mani this summer. Who needs the Hamptons when you have deals like these? GET IT: 1500 Alton Road, Second Floor, Miami Beach; 305.674.7470.

GYM: Working up a sweat in the pool, now that's a workout we can deal with in this heat. Make it happen at Swim Gym. Get it for less on Gilt City. Get $150 worth of Swim Gym classes for just $60 and one week of Aquatic Sports Camp for kids for $280 (regularly $470). Swim Gym offers adult swim classes (for late bloomers), adult fitness swimming classes and wakeboarding and kiteboarding classes, too. What better way to get into bathing suit shape then by working out in one? GET IT: Now through May 18 on giltcity.com/miami. Swim Gym, 10350 S.W. 232 St., Cutler Bay.