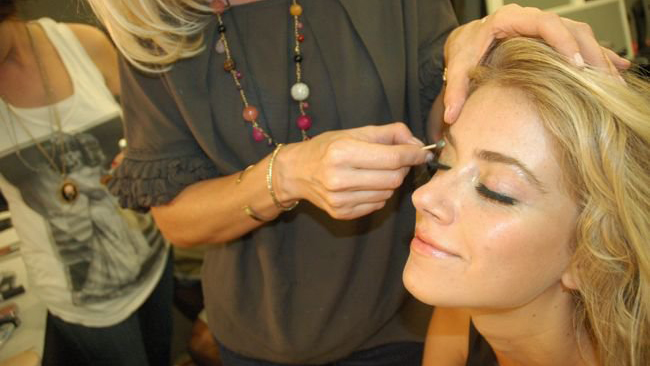 Are you ready to deal with it? From friendly freebies at Van Michael Miami Salon and Spa Month steals to workouts at the Standard for a fair price, we think you can do more than deal -- we think you can thrive.

BEAUTY: Need a little incentive to get your locks spruced up for summer? This month, Van Michael Miami Salon is offering $25 gift cards to use toward your next service to all new clients. Already a client? The salon invites you to bring a friend and score $25 gift cards for both of you. Look for your friend requests on Facebook to multiply. GET IT: 1667 Michigan Ave., Miami Beach; 305.534.6789.

SPA: It's baaack. Spa month in Miami kicked off July 1 and runs through August 31, which means one thing and one thing only: $99 spa treatments for everyone. Now is the time to set up your plan of attack for sheer bliss at some of the best spas in Miami. This week, we suggest heading down to Canyon Ranch Spa for the 50-minute Marine Facial. For less than $100, submit your visage to a cleansing with the finest seawater and marine extracts from oceans around the world. Or, get heady with the Custom Blend Hair & Scalp Treatment for 80 minutes of soothing scalp regeneration. To see what else Canyon Ranch, as well as other Spa Month participating spas, have to offer, visit miamispamonth.com. GET IT: 6801 Collins Ave., Miami Beach, 866.276.2226.

GYM: The Standard is all about keeping you in shape this summer with two fun and fit offerings courtesy of its Summer Lovin' specials. First up, Fitness Day Getaway ($300) lets you try out a health, yoga or fitness class and then sends you straight to the spa for a selection of treatments. After your workout and reward, head to the haman, the heated marble slab, to bring life back to your freshly used muscles. Or, give Stand-up Paddleboarding ($40, $30 for members) a go in Biscayne Bay. Talking about using your core. This is a workout on the water you soon won't forget—nor will your abs. GET IT: For pricing, call 305.673.1717. 40 Island Ave., Miami Beach.