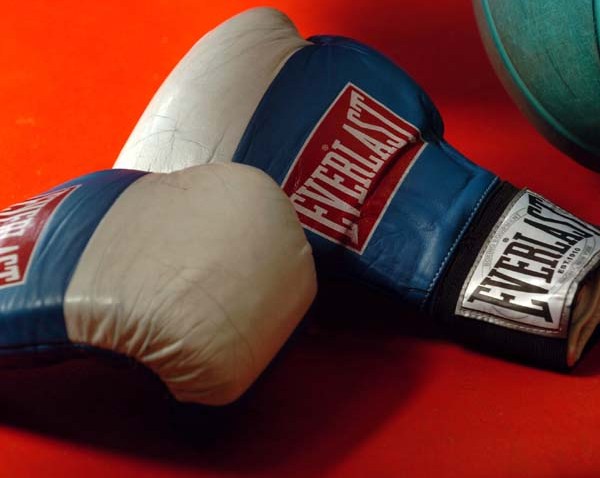 By Ginger Harris, author of the Miami fashion and beauty blog Electricblogarella.com.
It's Van Michael's birthday, but you're getting the present, plus get the skinny on a new acne-fighting system from BeyondClear and put up your dukes at DavidBartonGym.
BEAUTY: Happy birthday month to Van Michael Miami Salon. To celebrate, the Miami Beach staple salon wants to know your birthday. Simply call the salon and give 'em the deets on the day you were born to receive a discount on your big day for cut and color services. Plus, check in with the salon's Facebook page for daily deals, like 20 percent off cuts, $28 cuts and $40 color with new talent on Sundays, customer appreciation day deals and more. GET IT: 1667 Michigan Ave., Miami Beach; 305-534-6789.
SPA: Can't find time to make it to the spa? Forgot to schedule your spa month appointment? At your wits end with breakouts? You can still get clean and clear skin without a trip to the facialist. The BeyondClear Skin Clearing System fights acne and leaves you with a fresh face using three steps: Pure Purifying Cleanser, Clear Clarifying Treatment and Healthy Skin Accelerator. Yup, it's that simple. This power of three brings skin back to its healthy state and helps fight off future bumps in the road, so to speak. GET IT: $29.95 a month, online at beyondclearskin.com.
GYM: We're not one to endorse fighting, unless it's hitting the gym. Fight Club at DavidBartonGym is a high-intensity class for anyone looking to kick it Olympian style. Cross train like a boxer and squeeze in aerobic boxing drills with strength movements to get those muscles pumped. You'll also jump rope, hook, jab and work in a few uppercuts. While doing so, you'll sculpt those muscles, build up your cardio and muscular endurance and work every major muscle group in your body. Rocky has nothing on you. GET IT: DavidBartonGym Miami, 2323 Collins Ave., Miami Beach; 305-534-1660.