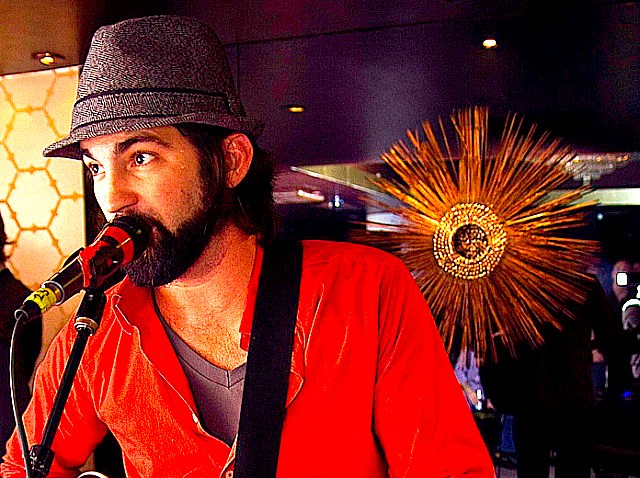 The Big Bounce frontman Brendan O'Hara said the band's fans have turned Tuesday into the new Friday at The Florida Room.
"I like playing at The Florida Room because there is both a loyal fan base and new people every time," O'Hara, the band's lead singer, pianist and guitar player, said. "Also, the crowd is very jet set -- it is kind of like having them do your touring for you."
Whether jamming out with Lil' Jon on his birthday or sharing the stage with harmonica-playing Adrian Grenier, the soulful band -- which pairs musician chops with beat boxer Kamakozie -- has quickly locked in a slew of dedicated fans who pack the house at the Delano Hotel's exclusive hot spot every Tuesday.
"We had a woman come up and throw, like, 30 one-dollar bills at us like we were stripping," O'Hara said.
Once a temporary fixture at trendy downtown haunts such as Bardot, O'Hara said not to expect the band to trek over I-395 too often. Unless, of course, the group's fans do some cajoling.
"Our fans will often dictate where we go," O'Hara said. "They'll say, 'Hey, come with us. We have a bottle here.' I've been to The Wall a couple times -- kinda crazy. The Living Room at the W Hotel is very classy and laid back, and you can hang out by the pool. That's my speed."
On the rare night off, O'Hara said he can usually be found at a watering hole with a pool table where he can both imbibe and shoot a game. "Pool is my favorite drinking game. ... It's pretty efficient," he said.