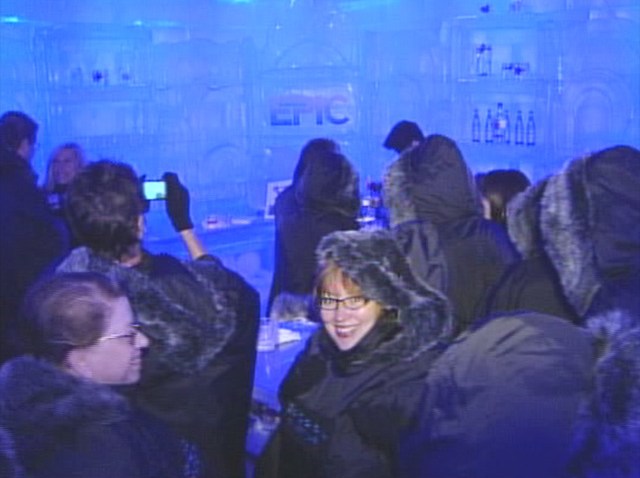 If Miami's got the hottest parties, then this would be the coolest.
So Cool eVents in Allapattah has a bar that you can rent for parties, made entirely of ice. The walls, the sofas, the chandelier, everything is carved from ice.
Dean Holderman came up with the idea after seeing pictures of an ice bar in Europe.
"It's the last thing you'd expect to experience in Miami," he said. "People are just blown away."
It might be 80 degrees outside, but inside So Cool's ice bar it's a brisk 24 degrees. So your normal clothing won't cut it. And that's why before you step inside, you're given a hooded parka, a pair of gloves and (if you wore open-toed shoes) a pair of fur-lined Crocs.
"It's very cold, but I'm comfortable in here," said Cindy Bergman from Boca Raton. "It's fun, you have the parka, the gloves on..."
And if you have a few drinks, that helps too. But you don't have to order them on the rocks, because they come IN the rocks. The glasses are made of ice too.
"People are astounded," said Holderman. "They're like, this is all ice? There's so much of it."
50,000 pounds of ice, to be exact. And soon, Holderman's ice bar will hit the open water. He's currently building one for Norwegian Cruise Line's newest ship--The Epic. It sets sail this summer and So Cool hosted a party for NCL on Thursday night.
"You know, it's a great break from the heat, " said Alan Bergman, one of the party attendees. "I can't wait to see what it's like aboard the ship."
"I just love the whole experience, it's the coolest thing ever," said Cindy Bergman.
Ever may be pushing it, but it is a great concept and absolutely the best place to "chill" in Miami.