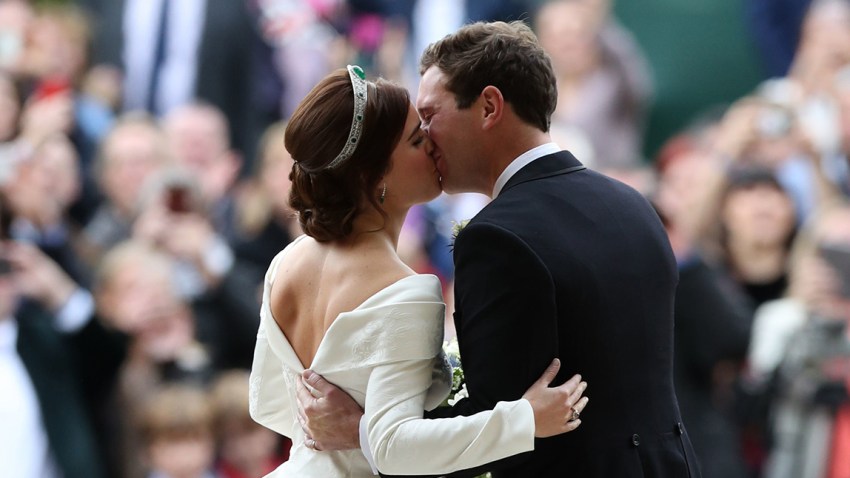 What to Know
A new work week has started, South Florida – and NBC 6 has the top stories you need to know for the day.
A new work week has started, South Florida – and NBC 6 has the top stories you need to know for the day.
Weather wise, the pleasant conditions stick around with a small chance of afternoon storms and highs in the upper 80s.
No. 1 – Student in custody after posting alleged threats to two Davie schools
Davie Police said the threats were made toward Nova High School and Nova Middle School this weekend, announcing the person involved had been caught in an early Monday morning tweet.
Investigators discovered a 15-year-old female student at Nova Middle School was behind the threats, with the teen at first denying being the person who made them before telling investigators she meant it as a prank and was "put up" to posting the messages.
No. 2 – President Trump making visit to Florida areas devastated by Hurricane Michael
Millions continue to pick up the pieces after Michael as nearly half a million people are still without power and it could be weeks before their power is restored.
Do you want to help? Aventura Mall is collecting donations – from food to baby items, batteries and more. Our partners at iHeart Media will drive the donations up to the panhandle. NBC 6 reporter Jamie Guirola will be reporting live from there starting Monday afternoon.
No. 3 – Another royal baby as Prince Harry, Meghan Markle are expecting
The duke and duchess of Sussex are expecting a baby this spring. The new royal baby will be seventh in the line to the throne. The baby won't automatically receive the title of prince or princess unless the queen says so. Queen Elizabeth issued new letters of patent in 2012 declaring that all of Prince William and Kate Middleton's children will have the title.
No. 4 - #MeToo Movement marks one year anniversary
One tweet led to a nationwide movement and sparked a conversation about workplace sexual harassment. Actress Alyssa Milano's tweet encouraged others to come forward if they've been sexually harassed.
Pew Research Center says the hashtag has been tweeted more than 19 million times since Milano's original tweet.
No. 5 – Miami Dolphins come back for epic overtime win – and open up quarterback debate
With Brock Osweiler under center filling in for the injured Ryan Tannehill, the Miami Dolphins moved to 4-2 on the season with a 31-28 victory over the Chicago Bears. The victory keeps the Fins on pace with the New England Patriots in the AFC East – and now has some wondering if Osweiler should get the starting job when Miami hosts the Detroit Lions next week.
No. 6 – 'SNL' opens with Kanye West White House visit
Rapper Kanye West's bizarre White House meeting with President Donald Trump and former NFL player Jim Brown was the subject of many parts of this week's episode of "Saturday Night Live," including the cold open.
"Thank you all for joining us today for this important discussion," Alec Baldwin's Trump said at the start. "It's in no way a publicity stunt. This is a serious, private conversation between three friends plus 50 reporters with pens."
He then welcomed West, played by Chris Redd, with a series of nicknames: "Yeezus" and "Yandhi," among others.
Click here to watch.
No. 7 – Ariana Grande and Pete Davidson break up and call off engagement
It's over between Ariana Grande and Pete Davidson.
The 25-year-old singer and 24-year-old SNL star began a whirlwind romance this summer and quickly became a fan-favorite celebrity couple. In June, it was revealed that Grande and Davidson were engaged and she soon showcased a diamond ring. News of their breakup comes a month after her ex Mac Miller was found dead at age 26. The singer mourned the rapper's death publicly on Twitter and stepped away from the spotlight.