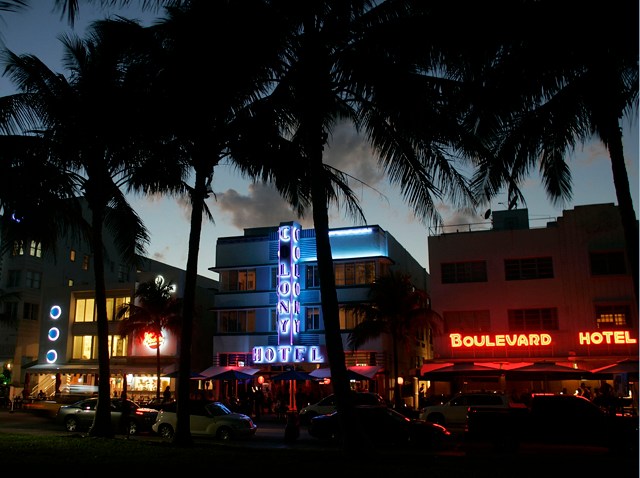 What to Know
It's Thursday, South Florida – and NBC 6 has the stories you need to know for your day.
It's Thursday, South Florida – and NBC 6 has the stories you need to know for your day.
Weather wise, an isolated morning shower gives way to a breezy and humid afternoon with high temps in the upper 80s.
No. 1 – Purple being worn today to help promote end of bullying of LGBTQ youth
It's spirit day, a day to take a stand Why is this important? According to GLADD, about 87 percent of LGBTQ students say they have experienced harassment or assault based on their personal characteristics. 70 percent say they've experienced verbal harassment at school based on their sexual orientation and more than a third missed at least one day of school because they felt unsafe.
That is why we are wearing purple today for spirit day. We are sending a message of solidarity, acceptance, inclusion - letting you know that we stand by you and support you.
No. 2 – Miami Beach turning down the music for portion of Ocean Drive
The next time you visit, depending on where you are in the area, you may have to turn things down a notch. That's because of a new noise ordinance that was unanimously approved by commissioners. The change will affect all businesses between 1st to 15th Street except for places on 9th until 11th which won't see change.
No. 3 – Classic TV show 'The Real World' making a comeback
This time around the network is teaming up with Facebook to stream the series on Facebook watch. They plan to focus on audiences in the Us, Mexico and Thailand. MTV's president says this is an opportunity to create a new genre of television.
No. 4 – Hialeah unveils newest search and rescue pup
The cutest 4-legged pup named "Blaze" is being trained to save lives in Hialeah with their search and rescue team.
No. 5 - First child in Florida reported with polio-like virus
A Jacksonville hospital has confirmed the first case in 2018 of a rare illness in the state that has been compared to polio. Three-year-old Aamira was discovered to have acute flaccid myelitis.
No. 6 - Mega Millions jackpot balloons up to $970,000,000
Perhaps it's time to join that lottery pool at work if you haven't yet. About $1.4 million is up for grabs between the Mega Millions jackpot and the Powerball prize.
No. 7 - Sam's Club expands delivery through Instacart
Sam's Club is offering its grocery service delivery to more than 100 new stores in 90 new markets.