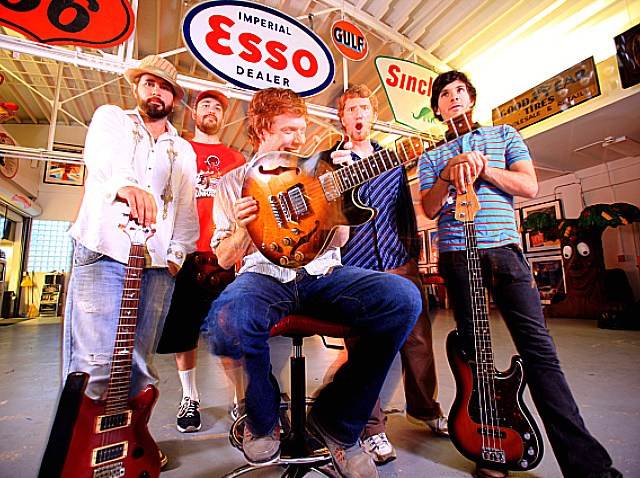 The Heavy Pets frontman Jeff Lloyd said the Fort Lauderdale-based jam band may be made up of New York transplants, but he considers South Florida home.
"I love Miami, it's always fun to play down here," said Jeff Lloyd, lead guitarist and vocals for the band. "There are always people that are ready to see live music seven nights a week."
The five-member band joined forces in South Florida five years ago and have been playing gigs from West Palm Beach to Miami ever since. Lloyd said Tobacco Road and Jazid were among the band's favorite Miami venues.
"It's tough to beat Tobacco Road," Lloyd said. "Our first shows in Miami were there, and we did our whole post-Phish run right before New Year's Eve there. It's just got a really cool vibe to it."
"We've had a couple good throwdowns at Jazid, too. It is kind of has a house-party feel to it when we really get rocking, and we've definitely had some dance parties there."
The Heavy Pets have taken the stage at big-name festivals like Bonnaroo, Langerado, and PetZoo, in Bucks County, Penn. -- but there are no plans to leave So-Flo.
"South Florida is a growing music scene," Lloyd said. "There are all kinds of new bands popping up all over the place -- it is really awesome to see and be a part of that."