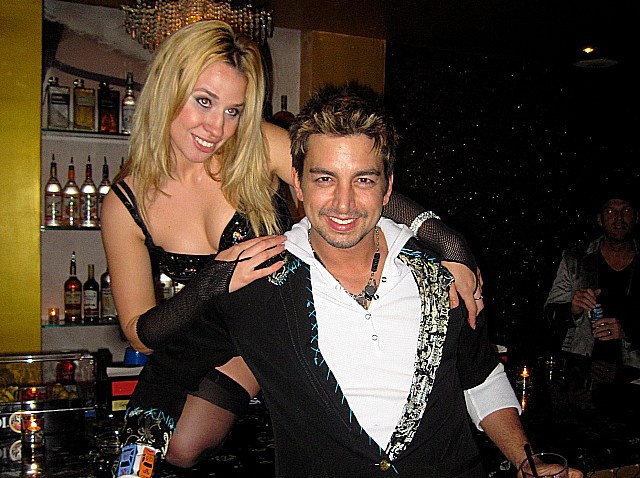 Just when you thought SoBe couldn't reveal anymore skin, it pealed off another layer at the opening of The Strip last night.
Although located on tourist-heavy "strip" Lincoln Road, the erotic burlesque show is several pasties and garter belts away from the area's typical dinner and a movie Thursday night.
"It's going to be a bit of a shocker," said Glenn Douglas Packard, Emmy Award-nominated choreographer.
Located in the former Rumi-spot, just a couple doors down from Set nightclub, the X-rated version of a Cirque du Soleil -- leave the kiddies at home for this one -- is one of the first of its kind in Miami. And Packard vows to keep it this way by constantly switch up the acts and maintaining the "freakish twist."
"I wanted something different," he said. "I was sick of the same old stuff that was going on in Miami. I decided I wanted to entertain Miami."
The two-story club has plenty of space for all of its eye candy, which off-stage includes corset-clad waitresses and bartenders and dangling aerialists.
Whether its the sultry scene or just all the exposed flesh, Packard said the sexual energy will lure "the rich, the famous, the crazy, and the artists" in the door -- and keep them there.
"Miami is ready for something like this," he said.