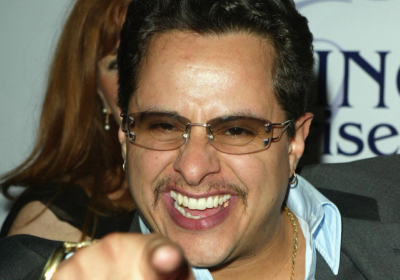 Being heir to the king of Latin music's throne and then becoming a star in his own right gives Tito Puente Jr., license to celebrate a birthday any way he pleases. And for Puente, on the cusp of the big 4-0, the desire to let loose may be a tad bit more hypnotizing.
"I'm 39, bro," said Puente late Thursday night. "You know what that means? It means I'm at the end of the 30s. Seriously, I'm at the end, so I got to live it up."
So the Prince called on the who's who of Latin royalty to celebrate with him at an exclusive birthday extravaganza inside South Beach hot spot Morena. Inside, the dimly lit intimate lounge was alive with the rhythm of mambo as if the King himself had graced the venue. Latin film stars, musicians and power brokers were all there.
And debutantes.
The Magic City's penchant for attracting beauty is a thing of legend and last night's offerings lived up to that hype and surrounded Puente as he prepped his band for a live show to remember.
"It's Miami, we're going to have a great time and party like there's no tomorrow," Puente said. "What else do you expect me to do? I got one more to go before 40."