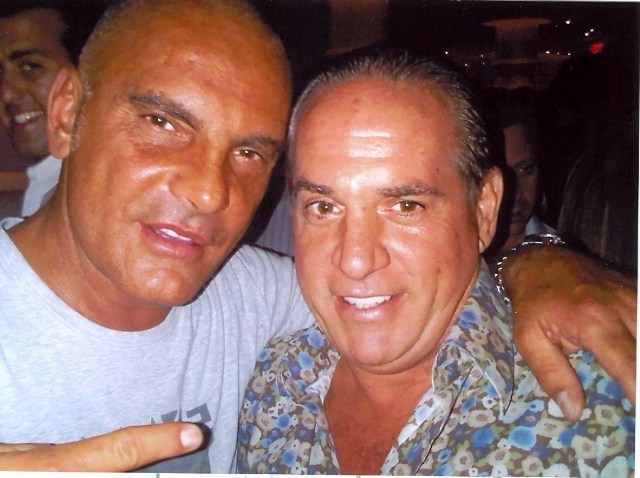 If you walk into famed nightlife purveyor Tommy Pooch's late-night pizza joint, Pucci's Pizza, you can't help but notice him posed with about every star in the Hollywood galaxy. And apparently, he really is as chummy as he appears to be with them.

"'I've been in nightlife my whole life," Pooch told Niteside. "So, these aren't just photos - these are friends of mine basically. I'd say at least 9 out of 10 of these people are good friends."

Originally opening in the early 90s, Pucci's Pizza was born so Brooklyn-born Pooch could literally still taste his homeland in the MIA, only to later sell them all off. Now, nearly a decade later, Pooch is back with his Washington Ave. outpost with plans to expand into downtown in a few months and maybe more locations later this year.

"Soon there will be a Pucci's Pizza near you," he joked.

As far as how he gets his celeb besties into the shops -- he credits that to his years in the South Beach scene.

"Owning Nikki Beach didn't hurt," Pooch said. "I met a lot of people through there."

Either way, one thing is abundantly clear: he'll lure you in with one vice or another.

"If you can get to someone's heart through their stomach, then that's the way to do it," he said. "But if you can get to it with music and booze, then, they'll like you too."