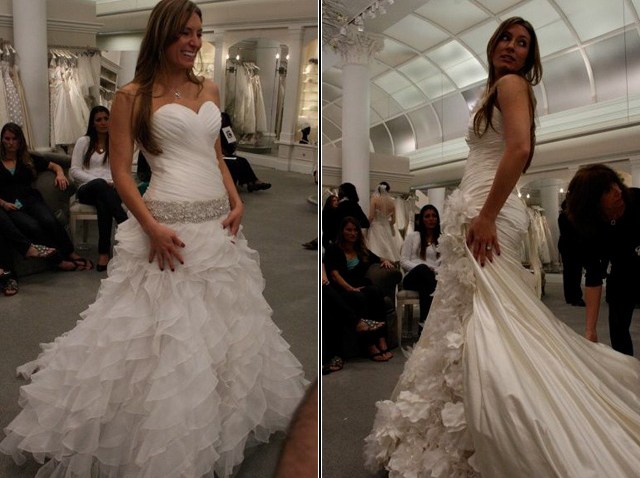 Making arguably the most important decision of any marriage, the wedding dress, Carli Wells took an unconventional approach.

Wells met her future hubby, Ralph Jorge, at a UM homecoming game back in 'O4, and the two remain close by in Aventura. Wells wanted her wedding to be more than a five-hour soirée, so she decided to make a video memory. On Friday, TLC's "Say Yes to the Dress" will document her once in a life-time dress hunt in NYC.

"I thought, what crazy thing could I get involved in? I went on the website and applied. It was nice to have an excuse for all my friends to come together," said Wells.

While most brides shop with a couple of close friends and family members, agonizing over the choice after months of laboring through various salons, Wells and her crew of eight had a weekend.

"I had originally wanted a crazy dress, a two-piece dress with my midriff showing. I thought maybe they would have something crazy like that. They wound up not having it," said Wells.

Determined to be a bride who finds her dress on TLC, though, Wells struggled between two choices at Kleinfeld's, but the right choice was clear all along. It had to be the poofy ensemble with a ruffled bottom.

While the nation may see Wells' final decision, fiancée Ralph Jorge is banned from the television. In a more traditional fashion, Wells plans to keep the dress secret from at least one person.

While the pressure and stakes were high, Wells wouldn't trade a moment, and welcomes TLC back to Pier 66 on the big day.

"The best part of it was having my mom and mother-in-law and friends there and being able to share that with them," said Wells.