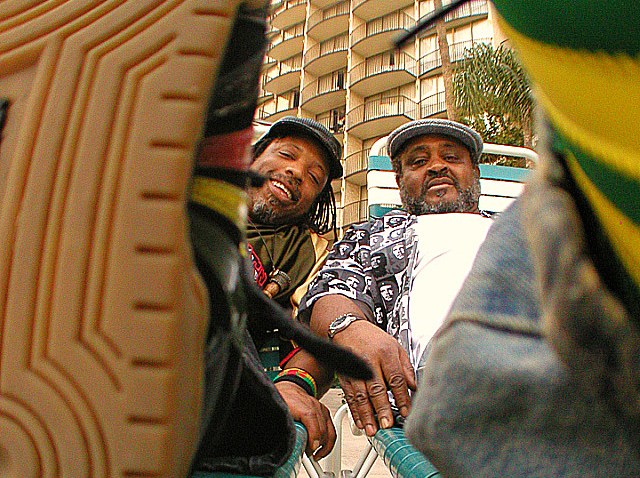 Umar Bin Hassan, a member of a group largely considered to be the godfathers of hip hop, has collaborated with or inspired such world renowned artists as Erykah Badu, Dead Prez, Kayne West and even Miles Davis.
"It amazes me," Hassan said last night of his follower's admiration. "But for Miles to say I inspired him, and he was alike a God to me and to my father -- that was really one of the greatest compliments that has have ever happened to me since I've been in the business."
Hassan, a member of the legendary group of musicians and poets The Last Poets, performed last night at Indigo 7's "Smoke the Mic" in celebration of National Poetry Month and talked about how he got to this place in the industry.
"By the time I got to New York, I just had 25 cents in my pocket, a pair of jeans and a book of poetry," said Hassan.
The Akron, Ohio, native, the only core member voted into the group, was blown away when he heard the late Miles Davis who said The Last Poets helped inspire his album "On the Corner."
But the fame hasn't gotten to his head.
"I've never been into the plaques on the walls, and the limousines," he said. "I came out of the streets, and I usually go back into the streets to hang out.
He added, "I'm just happy my work has been out there this long and it has inspires and helped a lot of people - I'm grateful for that."