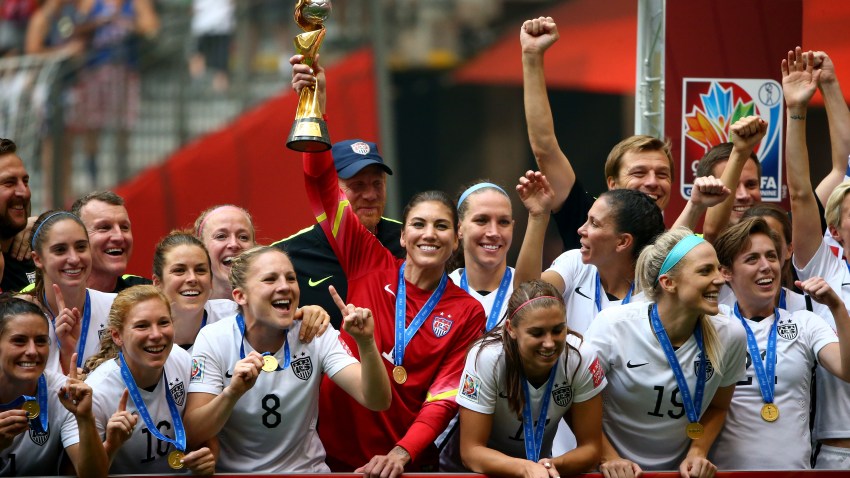 People from all around the world were watching as the U.S. swept Japan this past weekend during the Women's World Cup. The game set ratings records for Fox Sports, who aired the game. But, according to USA Today, the champions will go home with $2 million, which is a whopping $33 million less in prize money than Germany did when they won the last men's world cup. What?!

According to Fox, the big win also drew the best initial rating ever for a U.S. soccer broadcast on a single network.

The match surpassed the mark set by the Women's World Cup final between the USA and China back in 1999 on ABC. The game started with more than 16 million viewers, but the audience grew as goals were scored. Almost 23 million people watched the winning goal.

Women in the soccer league say they are being discriminated against. In Canada, 84 female soccer players filed a gender discrimination lawsuit because FIFA was forcing women to play on artificial turf. That lawsuit was dropped. The Guardian reported, "after several soccer federations, to which FIFA gives hundreds of thousands of dollars annually, threatened to bar the women involved in the lawsuit form playing on their national teams."

Sports Illustrated reported that players and former executives say that blatant sexism has been part of the culture at the top of FIFA.